"I think more people are becoming aware of just how special Nikkei cuisine is…" 
Meet Chef Erik Ramirez, the Executive Chef and Co-Owner of Llama Inn, a modern Peruvian restaurant located in Brooklyn, NY. I've been a huge fan of Chef Erik's food since the Llama Inn opened back in late 2015. The concept and space were welcomed additions to my neighborhood, offering an underrepresented cuisine with a point of view that was both provocative and approachable, even by New York standards.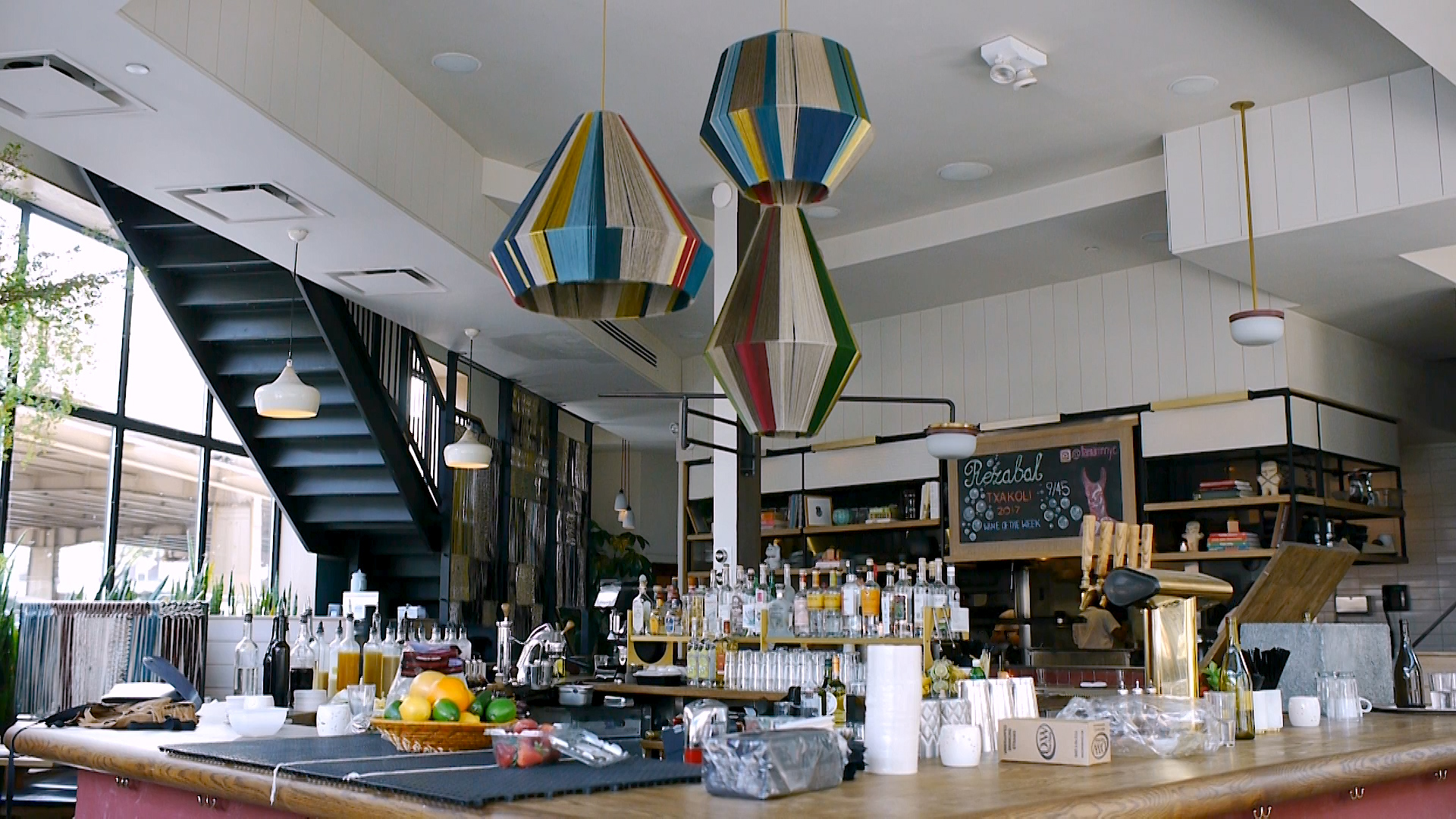 I love how the space immediately embraces you: heavy wooden doors open into a bright, airy world, separated from the noisy hustle of the city by walls of windows. High ceilings, full of lush hanging plants, and bold colored textiles capture a distinct Peruvian vibe. The high lux interior accented by small, telling details. Here, you eat right under the Brooklyn/Queens Expressway but wouldn't know it, the sound of traffic pushed out by a mix of music and cocktail-infused conversation.
All this to say, Chef Erik Ramirez is as warm and gracious as his space. On camera, he's to the point and very professional, going out of his way to admit he's not the most poetic orator, preferring the food and flavors to speak for themselves — which they do — in dramatic fashion. Something that definitely stands out in our food. curated. story.
"The menu's foundation is Japanese and I have long been intrigued by this great culture's impact on Peru and its immigrants' ability to adapt to a new homeland," – Chef Erik Ramirez
Llama Inn is serious about the experience of eating, treating customers to a level of casual fine-dining you'd expect from the haute cuisine institutions of downtown Manhattan. But that's by design. These are ideals Chef Erik Ramirez picked up from his experience at Eleven Madison Park and Raymi in Gramercy. When friends ask me to recommend a high-end local spot for a very special occasion, I often send them here to be pampered. And now that Llama Inn has established a strong community following, Chef Erik is once more able to play in the kitchen, focusing his considerable imagination on the diversity and range of Peruvian cuisine – starting with a Tuesdays Only "Mr. Roboto" Nikkei Tasting Menu, an electrifying journey into Japanese Peruvian fusion, a food that's celebrated internationally, but truly hard to find in New York.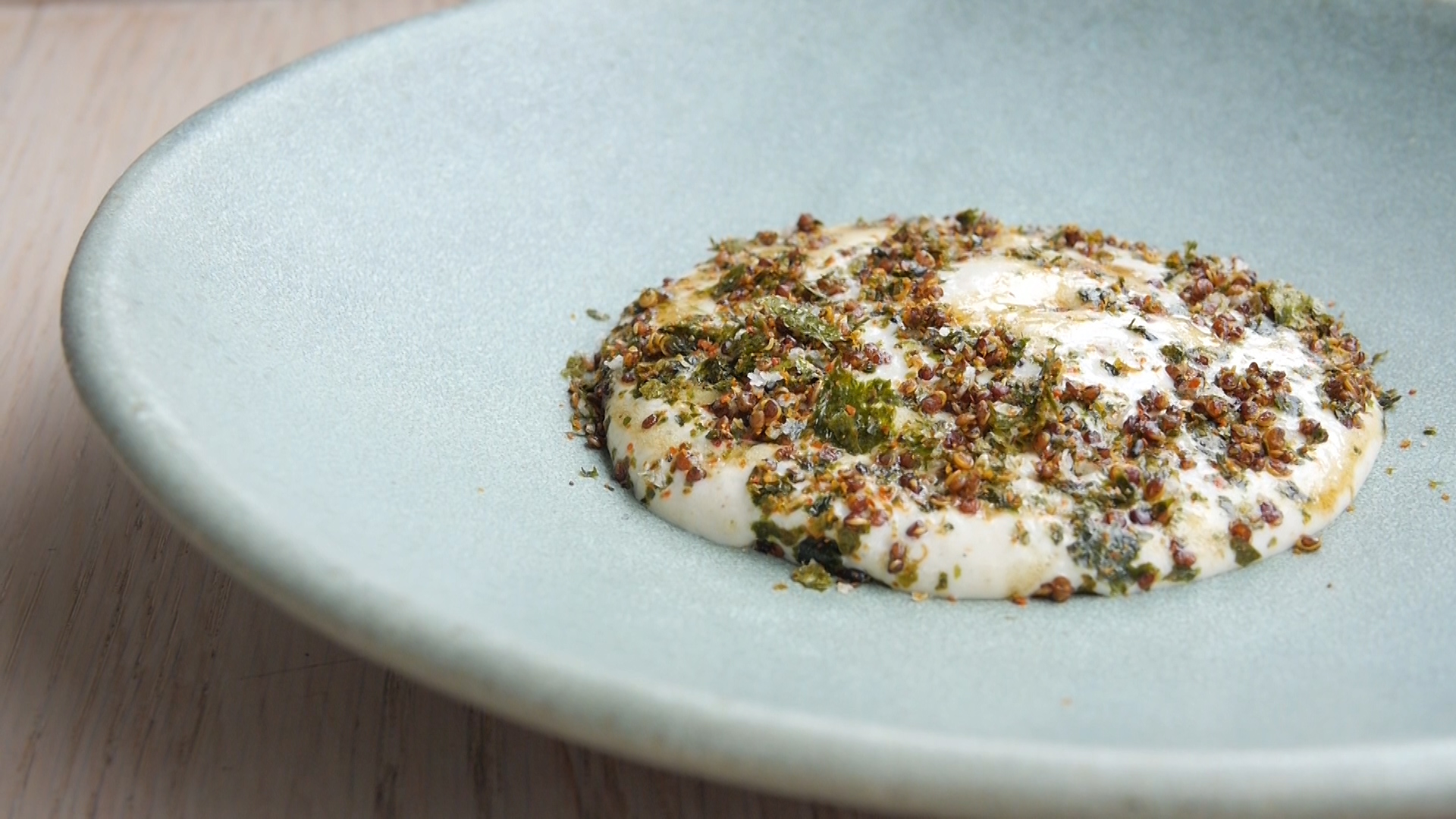 I'd read about Nikkei cuisine but never experienced it until sitting down to this vibrant 6-course tasting.  Limited to one seating of 8 people, only on Tuesday nights, this meal is a truly rare experience from the first bite: a first-course showstopper with marshmallow-like clouds of tofu, sprinkled in a house-made blend of quinoa furikake, and hiding a dark black center of salty caviar.  Dish after dish is an invigoration of the senses, showing off the kitchen's acumen for both color and texture, stacking surprise upon surprise, until finally climaxing at the very last bite of soft banana bread with carob syrup, dried dehydrated sweet milk flakes and brown butter miso ice cream. Do you want to go yet?  I hope you do.  It's even better than it sounds. After telling this story, I am even more convinced that Peruvian food will be everyone's next obsession. Enjoy.
Thanks for watching food. curated.! Recipes and fun shares from the Chef Erik to come on our site, so stay tuned. Happy Eating!
#eatmorestories