"Actually, the majority of Abruzzese immigrants went to Toronto. Toronto and Australia. Then outside of that, you have Boston, then outside of that you have New York."
Meet Tommaso Conte, the chef & founder of D'Abruzzo, an award-winning New York City food vendor specializing in 100% Abruzzese cuisine. Like many people, I was unfamiliar with the Italian region of Abruzzo before getting to know Tommaso. I had been to Florence, to Tuscany, to Venice, Lucca, Bologna and Pisa, but I had never crossed the Apennine Mountains to the western region of Abruzzo, a journey that even many Italians will never make.
According to Tommaso, those who do cross the rugged, mountainous interior to reach the rich valleys and coastlines of Abruzzo find themselves in an old-world setting. Roads, churches, cantinas and towns remain untouched by time, here, where the locals often remind you of the region's motto: "Forte e Gentile". Strong and gentle.  Strong like the region's interior, with its harsh winters and relentless summers, and gentle like the relaxing coastlines of the Adriatic Sea. These extremes of abundance and survival build character. They build community. They also build very strong traditions and pride in one's heritage. Something easily witnessed in the food of Abruzzo.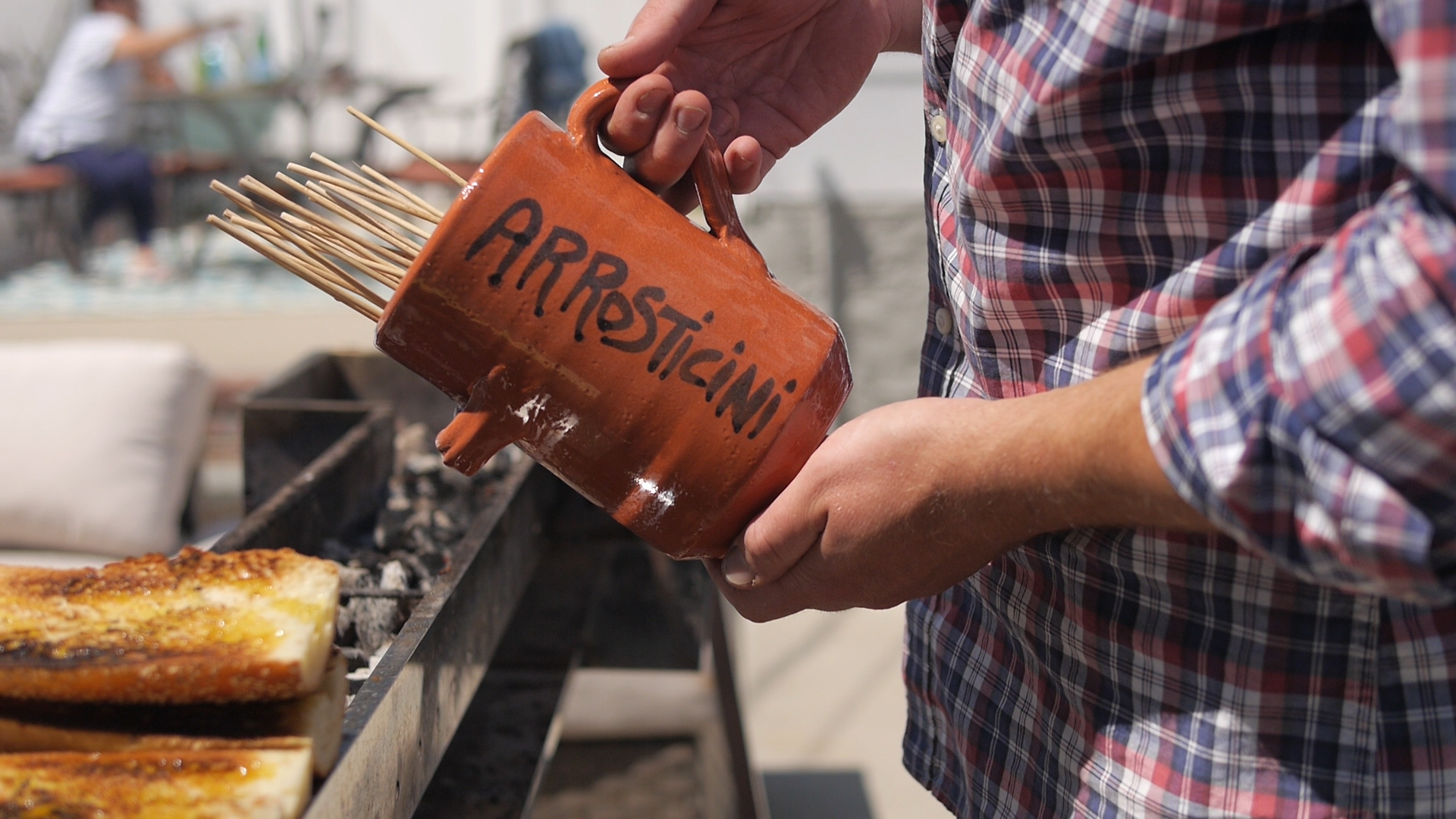 "Just taste it. A lot of times I give one skewer away to people just so they'll try it."
At D'Abruzzo in Smorgasburg (and at a number of big food festivals around New York like The World's Fare), you'll find Tommaso happily tending his grill, turning over and twisting thousands of his handmade "arrosticini" lamb skewers, all while welcoming customers with wide-eyed encouragement. His mission is clear. He wants to introduce food lovers to Abruzzo. He wants the food of Abruzzo and the traditions of his family to be as widely known as Napolese or Sicilian cuisine, starting with the lamb. "I don't make something to just make it," Tommaso tells me as he's preparing his skewers for the market. In his mind, the most popular street food of Abruzzo deserves to be celebrated in New York.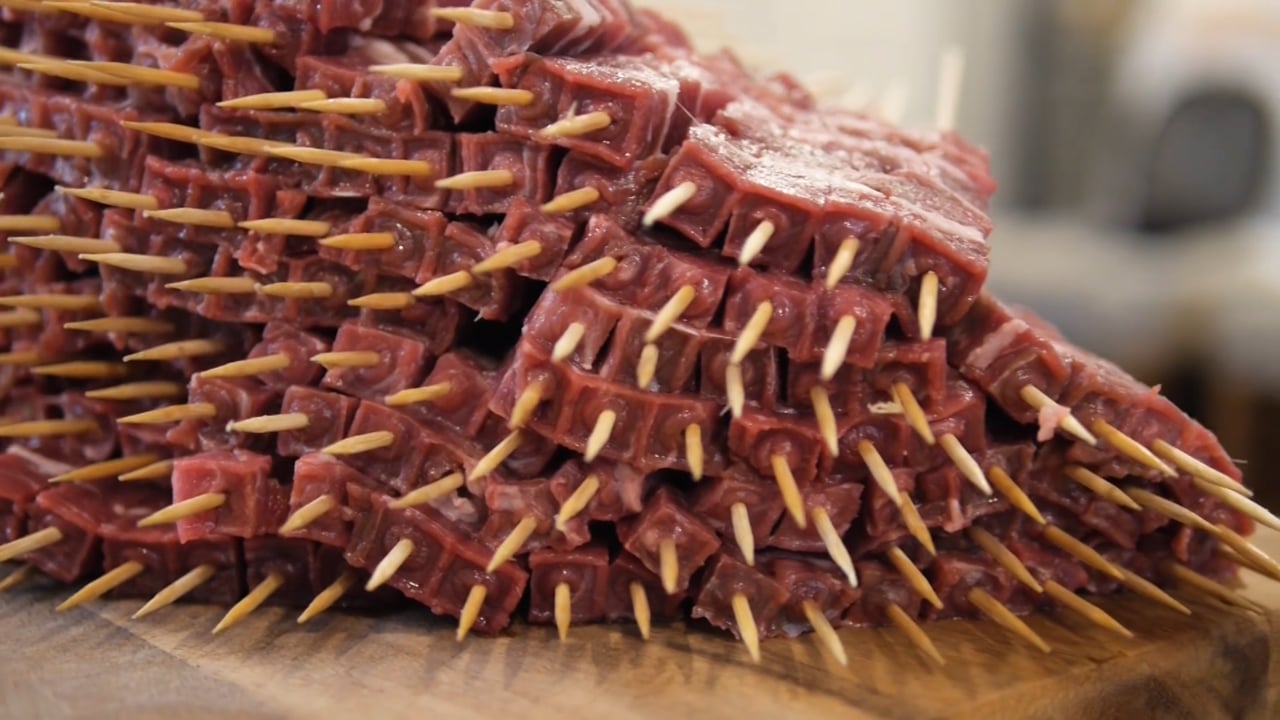 "It will honestly be a sin to put anything on it except salt."
For me, my first experience of arrosticini was eye-opening. The lamb is so simple, yet so juicy and full of flavor! Not gamey at all. It's hard to believe there is no marinade. Just salt. That's it. If you choose to bypass his stand because lamb scares you, you'll be missing out on one of the best meat experiences in the city. Tommaso's passion for Abruzzo is endearing. I hope you enjoy his story. I hope you're also touched by who his entire business is dedicated to. He'll make a lamb lover out of you. I promise.
Thanks for watching and supporting food. curated.! More artisan stories coming soon…
xxSkeeter
#eatmorestories #seeklife #foodcurated