"The flavors were surprisingly different from what I had expected from an Australian Roaster." – Geoff Rickly, coffee. curated.
I recently made the trip down to Industry City to check out a new roaster, that had moved here from Australia: Gumption Coffee. I was excited. Australian Coffee carries connotations of clean flavors and immaculate extraction, for me, not to mention the associations with the rustic, yet airy, minimalism of the cafes in Sydney, which have always felt like Copenhagen coffee shops, transported to the beach.  I previously wrote a review of Small Batch Roasters that was nearly religious in its fervor.  I had to travel all the way to Melbourne for that experience, so you can imagine my excitement when I found out I'd only have to travel to Industry City to sample Gumption.
When we arrived, the owners showed us their massive new roaster, impressive production space, and we had a cupping of five of their current coffees.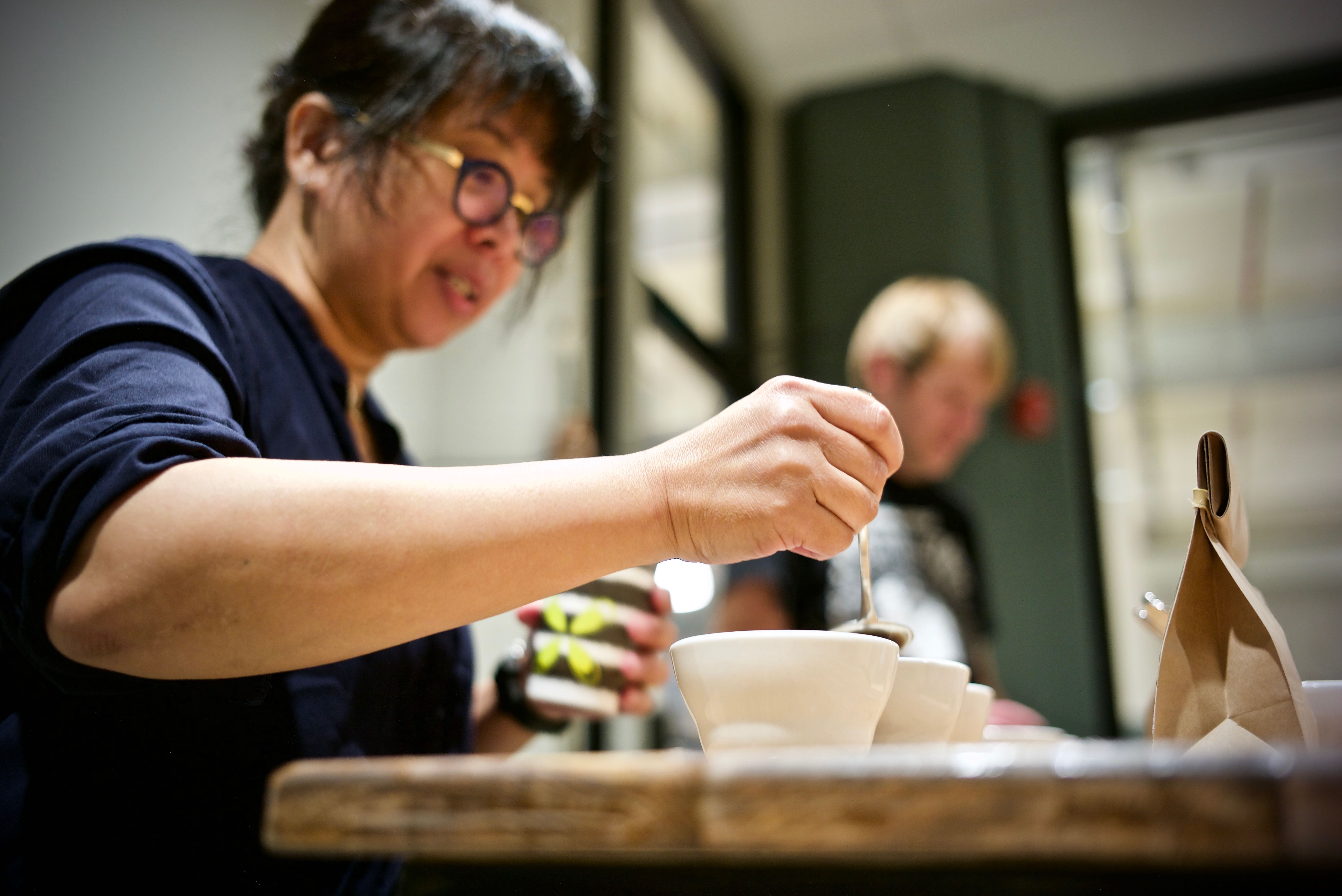 The flavors were surprisingly different from what I had expected from an Australian roaster. Hazel de los Reyes, roaster and co-owner of Gumption Coffee, told us that was the whole plan. They hadn't come to New York to preach to New Yorkers about the superior quality of the Australian method. They had come here to investigate New York's coffee scene and style. For a moment I was skeptical. Sure, we all know that every deli in the city has the "World's Best Cup of Coffee" (thanks to Will Farrell in Elf). But what is New York coffee? Growing up in the tri-state area, NY coffee is just coffee: baseline and unadorned.
But after tasting Gumption's current lineup, I realized how New York coffee must taste to an outsider: dark, sophisticated and above all, nice and strong.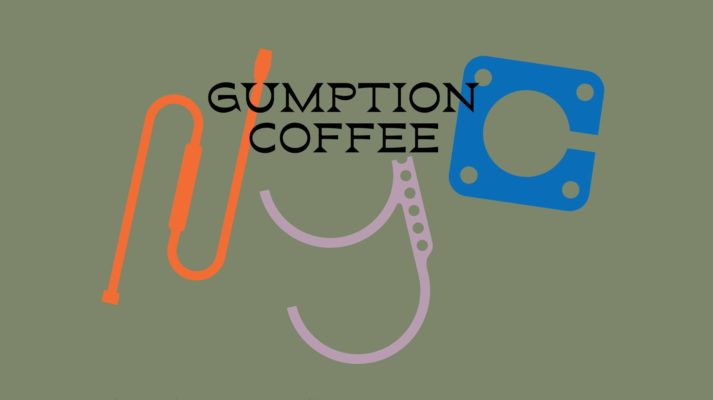 Coffee. Curated. Roaster Roundup: Gumption Coffee
•••••••••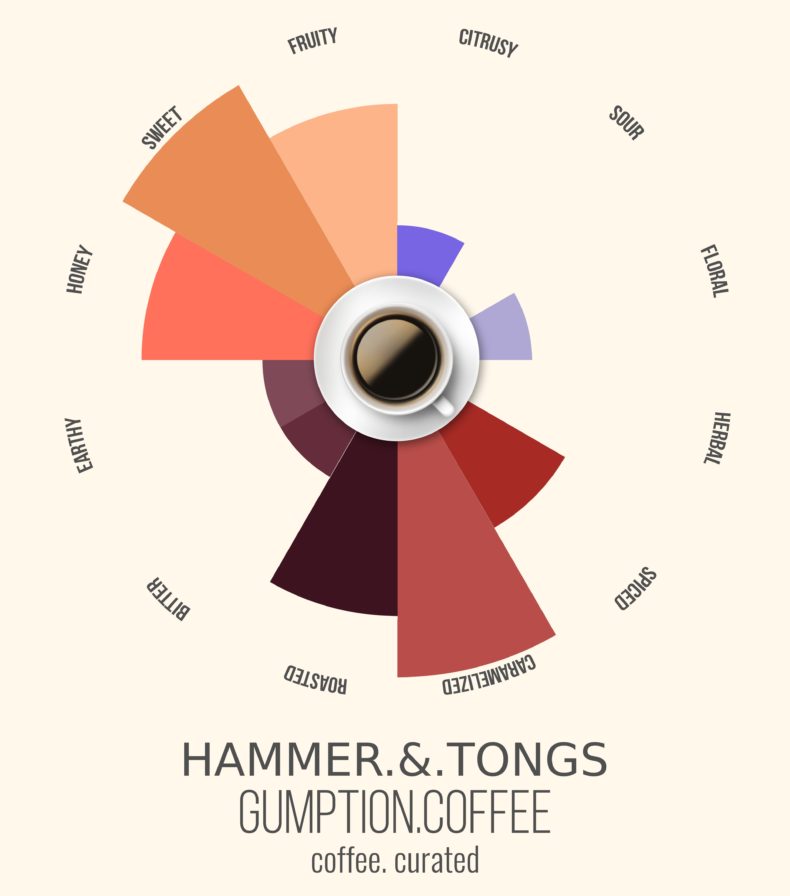 Hammer & Tongs
The New York house blend: Hammer & Tongs is up first and it's the perfect illustration of Hazel's point about our NY coffee. The profile is dark but not in a smoky Italian style. No. This coffee is intensely roasted and the flavors are idealized roast notes: caramelic, nutty, deep and so very sweet. Hammer & Tongs is a reminder that heat has the effect of oxidizing natural sugars in coffee. Oxidize too much and it gets bitter. Too little and the sugars are overwhelmed by the acidic and vegetal flavors of the coffee fruit. When you do it just right, it retains sweetness but adds an almond-like sophistication to the more traditional flavors.
When I brought this home, I made the best Cold Brew that I've had in years: a smooth toffee brew that was great black and with cream. I couldn't resist the true test of tough-guy NYC coffee: I brewed a pot and loaded it with cream and sugar and, let me tell you, it was insanely great. If you like your coffee like my construction worker friends(cream and sugar with a splash of coffee), Hammer & Tongs is your new go-to. This is not a criticism. I throw no shade. This coffee is killer, no matter how you take it.
•••••••••

Brazil, Sao Judas 
When held next against the other coffees, at the tasting, the Brazilian seemed the most one-dimensional. It had a light nuttiness that I often associate with Brazilian coffee. It was clean. It was balanced. But it seemed to lack the depth and flavor of the others. However, this may have been due to the inherent flaw in tasting very different coffees together, in a cupping. Certain profiles are overpowered, certain coffees skew our sensory perceptions. But at home, under different preparations, this coffee had its own sweet song to sing. With a V60, I got some brown sugar sweetness with a faint spiced grape. In an aero press, the nuttiness was exaggerated and presented with the addition of a tropical fruit note: a subtle guava or papaya.
•••••••••

Colombia, El Aguacate
This little Colombian gem took some time to dial in, but once I got my grinder set and nailed the timing on the V60, I was able to get a light, barely ripe cherry flavor to appear. The cherry note, here, has a delicacy: it seems to hover above a soft bed of creamy milk chocolate, that has a sweet flavor, without any of the scratchy dryness of cocoa powder that sometimes pops up when chocolate is a prominent note in coffee. There is something floral going on but I was never able to isolate exactly what it was. The mouthfeel is light and smooth, with a short, pleasant finish.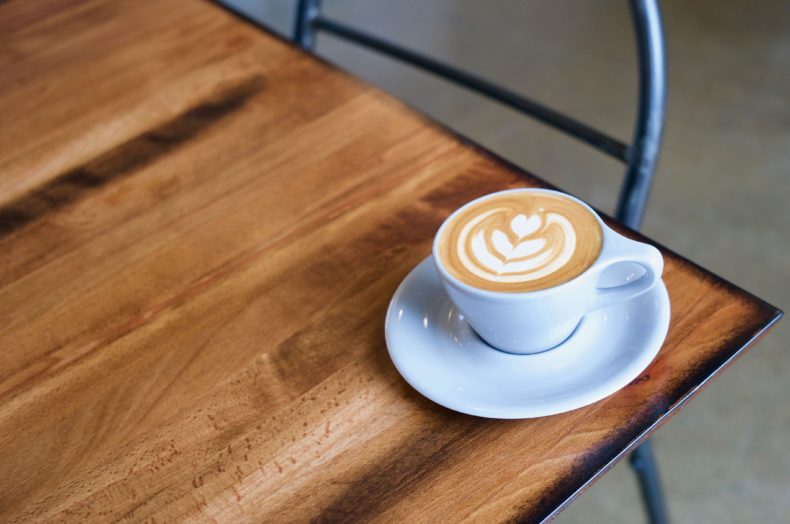 •••••••••

Colombia, El Aguacate, Espresso
In contravention of my usual tastes, I much preferred the Espresso version of this coffee to the regular roast. I often think of espresso roasts as darker, heavier, with much of the flavor burnt off. But this espresso reminded me that the goal is to condense the flavors in the coffee, intensify them, and bring out the caramel sweetness of each note. There's a shading effect that connects the flavors to one another: the cherries have been macerated in something sweet and dipped into the milk chocolate. There is no sense of the holographic, no hovering. The flavors here are grounded, sensuality accentuated by a renewed honey sweetness, as well as pronounced acidity.
•••••••••

Kenya, Gachirago
This was the coffee that impressed me the most in our cupping: acidic, sweet, deep and smooth all at once. The first impression it gave me was dark berries— blackberry, raspberry, cassis liquor and black currant. Then a deep chocolate. At home, I got an excited grapefruit note from an aero press and a smoother plum flavoring from a V60 at lower temperatures. All of the methods I tried had a subtle grassy note lingering in the mid-body of the coffee. I find Kenyan coffees some of the hardest to brew correctly and the most rewarding if done well. This was no exception. I only had a good experience about half of the time, on my own.
•••••••••

Roaster Roundup. Conclusions
As we were leaving Gumption, I told Hazel and her partner, Clare, that the name sounded so familiar. It turns out I had been to their shop in the Strand Arcade in the center of Sydney. Suddenly, I blushed, vaguely remembering a bad experience. After going over some old notes(I'm a freak about taking notes in my travels), I saw that my experience with Gumption was that it was so busy in the cafe that I was jostled and spilled hot coffee on myself. I never actually got to taste the coffee while I was there but, obviously, everyone else in Sydney already knows how great Gumption is. I'm glad that New York will finally get to find out.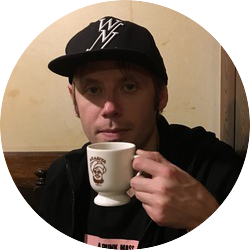 –Geoff Rickly, musician/writer/coffee enthusiast, coffee. curated. 
#eatmorestories #coffeecurated #foodcurated