"Roasting a coffee is a lot like writing a song." – Geoff Rickly
I had originally planned to cover Devoción Coffee this week for Coffee. Curated. Roaster Roundups, to complete the triptych of my favorite New York City roasters –we started with Caffe Vita and SEY— but I ran into two issues that made that impossible for me: 1. I saw the Columbian Geishas that Devoción was about to unveil and decided I wanted a chance to try them before finishing their profile, and 2. I toured Australia with my band Thursday (and our friends in Quicksand), and got a chance to explore Australian coffee culture.  So, while the Geishas from Devocion degas in my cabinet, I'm going to write about my favorite Australian coffee roaster, Small Batch Roasting Co.
Small Batch is located in Melbourne and is still quite a small operation.  I had a chance to speak with their first head roaster, Andy, as he was the barista at the best coffee shop I visited while in the country (Rudimentary), and he told me about the company, making a note that Small Batch "consistently punch above their weight class", a trait that I admire in any pursuit but especially in coffee.
The thing that I find most interesting about Small Batch is that their Espresso program is as thought out and well-developed as their single-origin, light-roast coffees, something that is exceedingly rare in 3rd Wave coffee.  They have several Espresso blends, at all times, as well as a rotating cast of highly refined and rarified single-origin Espressos.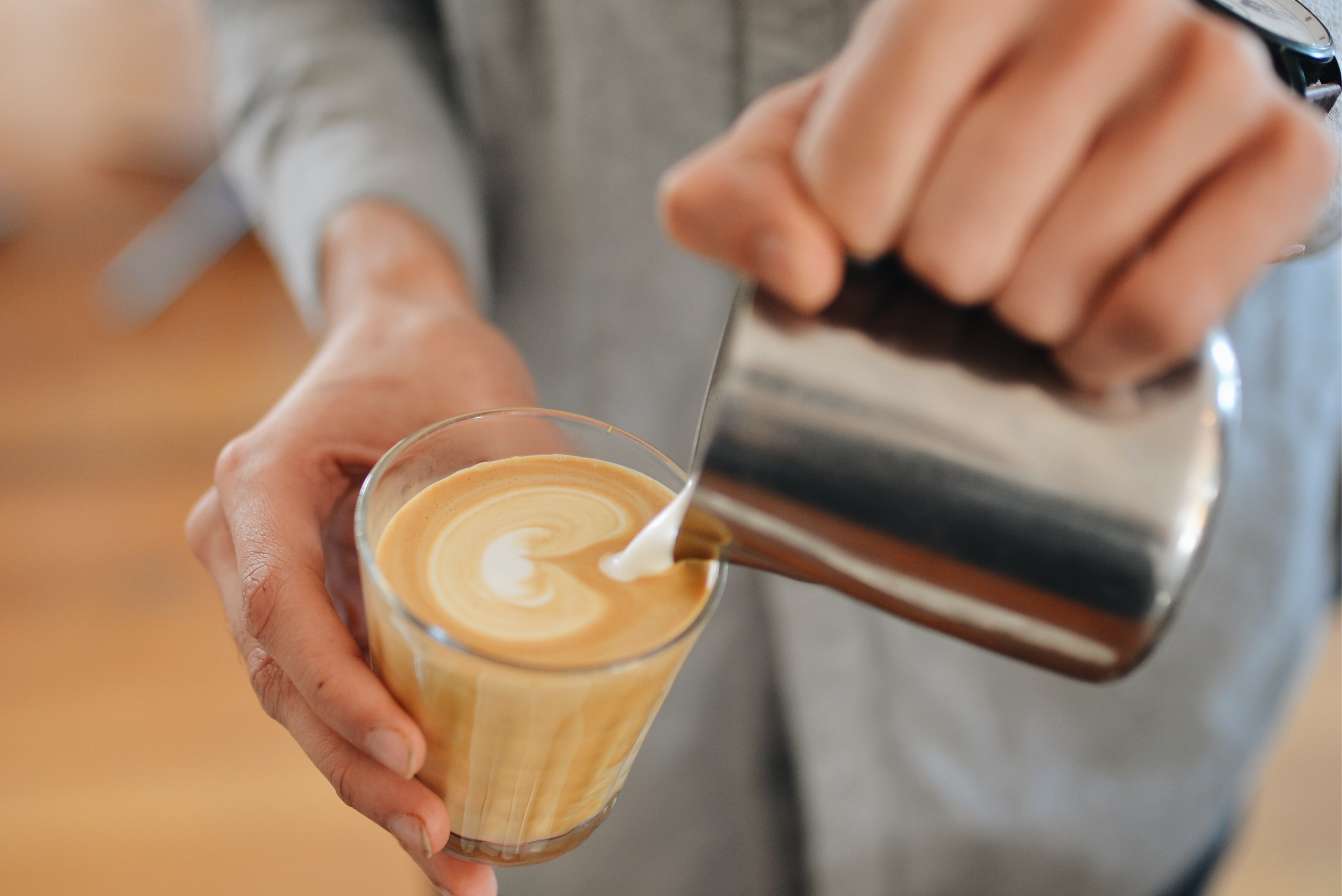 While exploring the current crop of coffees on offer at Small Batch from Australia, a thought kept asserting itself, in the back of my mind: roasting a coffee is a lot like writing a song. Each lot has certain characteristics that are inherent in the un-roasted green coffee cherry.  These qualities are inherent in the climate, soil and growing process–call it the terroir– and are further cultivated by the drying of the fruit.  These inherent qualities are analogous to the key of the song, it's tempo and length, characteristics that songwriters discuss as the DNA of a song.  Whether a coffee is washed, honey processed or natural, makes a difference to how those natural characteristics present.  In music, we might call this tone or tenor.  For instance, Pachelbel's "Canon" and Spiritualized's Ladies and Gentlemen, We Are Floating Through Space have very similar DNA but each of them are processed in different directions, one as a triumphal, Baroque instrumental, the other as a heartbroken, sedate love song.
Finally, the Roaster gets ahold of the green coffee and turns the raw character and suggestive tone into something unique, as evocative and ephemeral as a song.  The roaster decides on darkness and body, finish and flavor.  The same crop, in different hands can be as disparate as the same three chords in the hands of The Clash and Nirvana: same heart, different soul.  So, too, in this roundup, we get to revisit the Duromina coffee that has become a favorite of anyone that's ever had it roasted by SEY.
The beauty of Small Batch lies not only in their technical skill at roasting but also in their imagination for interconnected flavor combinations and uncanny ability to name notes in ways that engage the coffee drinker's mind, memory and palette at the same time, taking us on not just a journey to the coffee's country of origin but through the trade routes and histories of the farmers and traders that have kept coffee such a vibrant pursuit.
First up, the single origin Filter Coffees: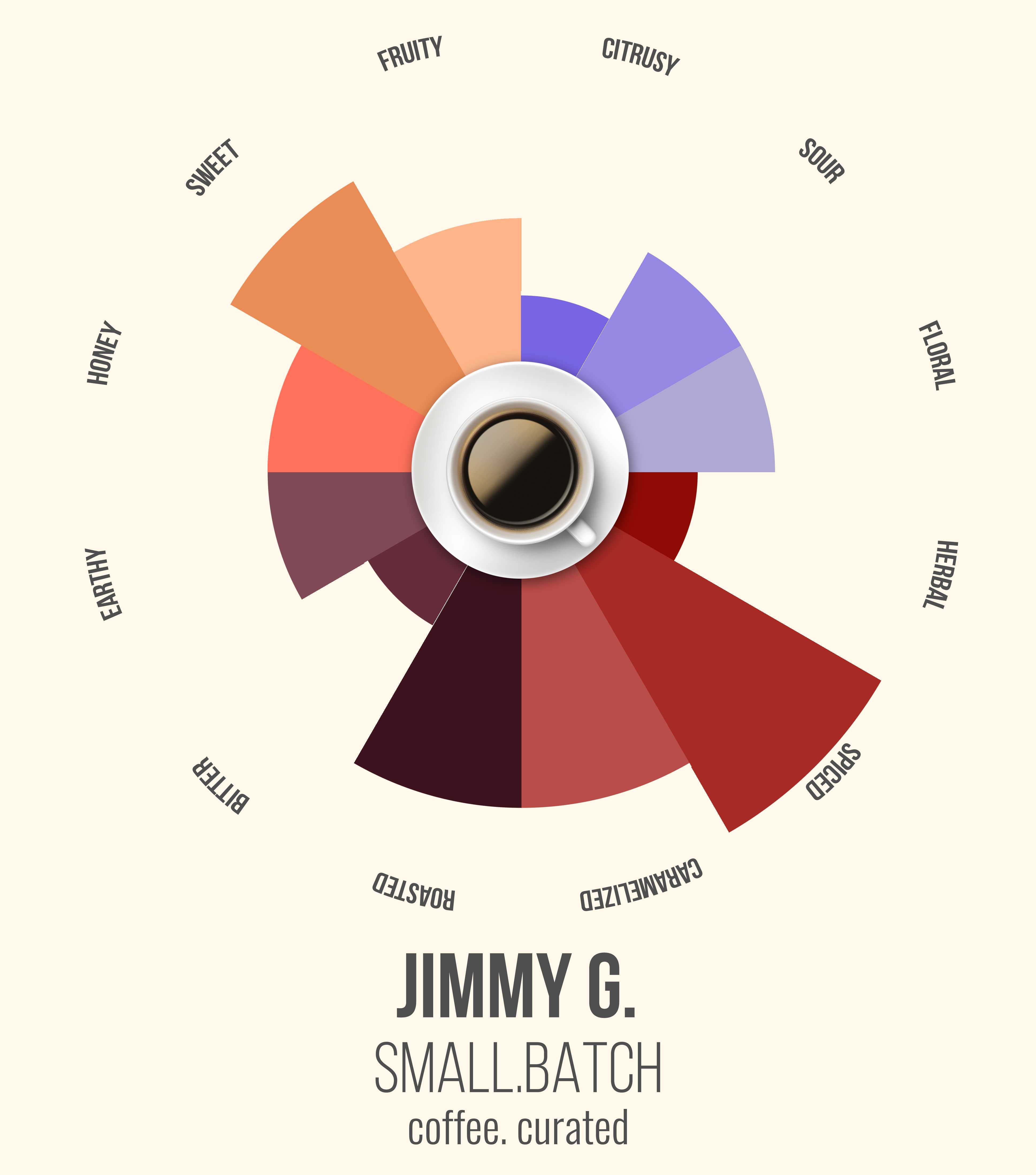 Jimmy G (Colombia)
If this coffee were a song, it would be a mid-period Fucked Up jam, something off Chemistry of Common Life.  It's strong, full-bodied and bold but more subtle and complex than you realize upon first sip.  The tasting notes on the bag are listed as butterscotch, passionfruit and milk chocolate, and while all of those flavors are present, it would be a bit like listing the ingredients of a Fucked Up song as guitar, bass and drums: true but completely beside the point.
Brewed as a pour over at 15g coffee to 250g water, flavors of Garam Masala, saffron and chai spice develop in a deep earthy cup, similar to the way the chorus of "Year of the Rat" develops into climactic explosion before dipping into a noise symphony, equal parts Quadrophenia and Godspeed You! Black Emperors.
Brewed as an Aeropress, passionfruit comes to the front, like a spiced candy treat or the brittle crust of a pavlova.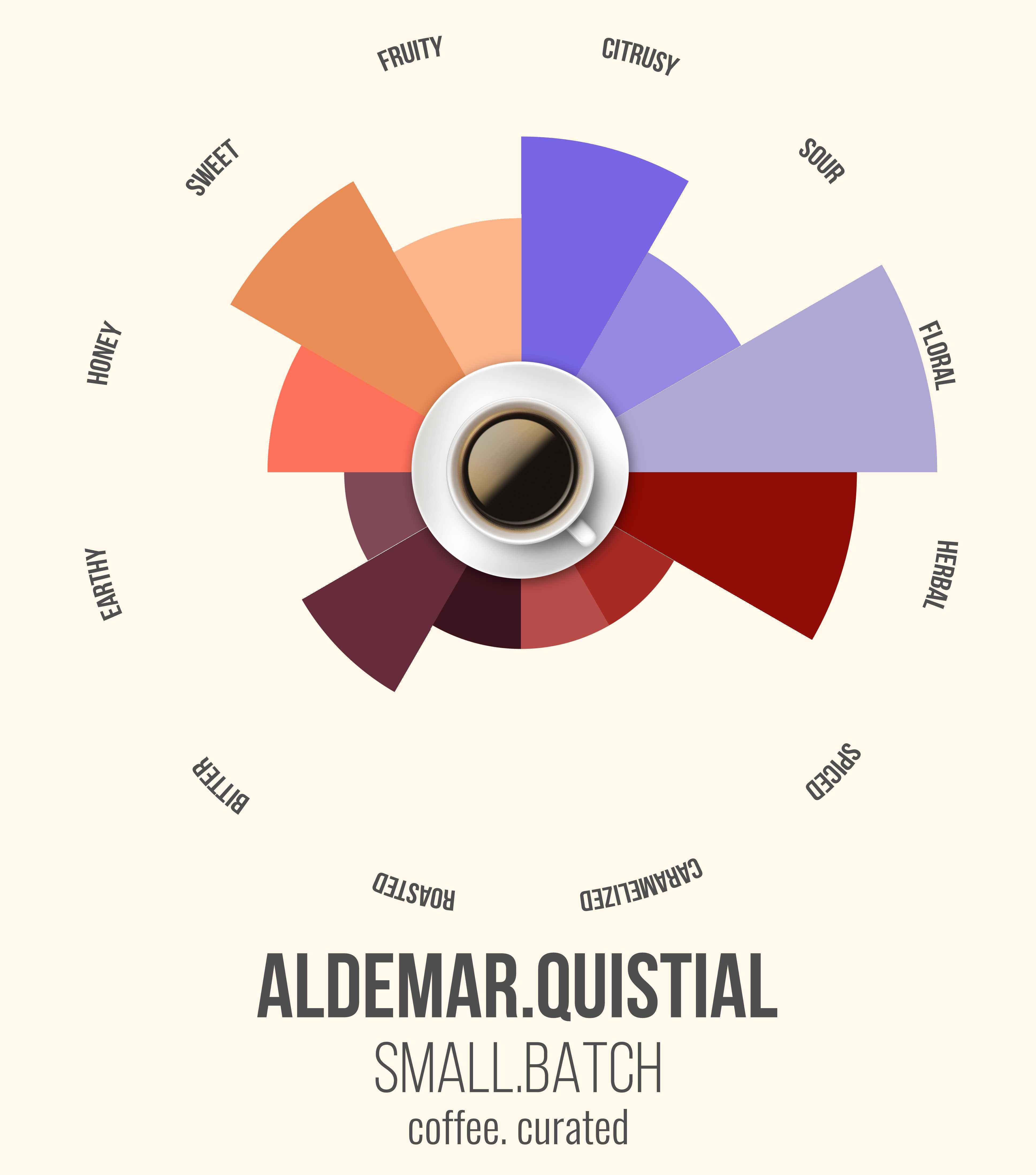 Aldemar Quistial (Colombia)
If this coffee were a song it would be "It Ain't Me" by Kygo and Selena Gomez.  From the first sip, it's obvious that you've got a smash hit on your hands and this Colombian is a real crowd pleaser, a well-balanced cup that sparkles with soft citrus flavors like an Ethiopian.  But this is no one-dimensional, quickie summer jam.  The longer you sit with it, the more you realize you may actually be in the presence of greatness.
What, on first listen sounds like a Disney-fied cliche, actually contains moments of great depth, like the lyric, "Who's gonna walk you through the dark side of the morning?"
What, at first blush, appears to be simple lemon, comes into focus as a perfectly distilled lemongrass, supported elegantly by complicated layers of Ceylon tea that transform drastically with every notch you click on your burr grinder.   
By the end, the cut up snippets of Selena's voice carry echoes of love, loss, summer, youth, each one too thin to grab hold of.  You can hear the sun sliding over the horizon in the song's final bars.
The genius of this coffee is the most inobvious flavor: melted butter, barely present, more of a texture than a flavor, barely big enough to name as such, and yet it carries that same quality that "It Ain't Me" captures so well: memory.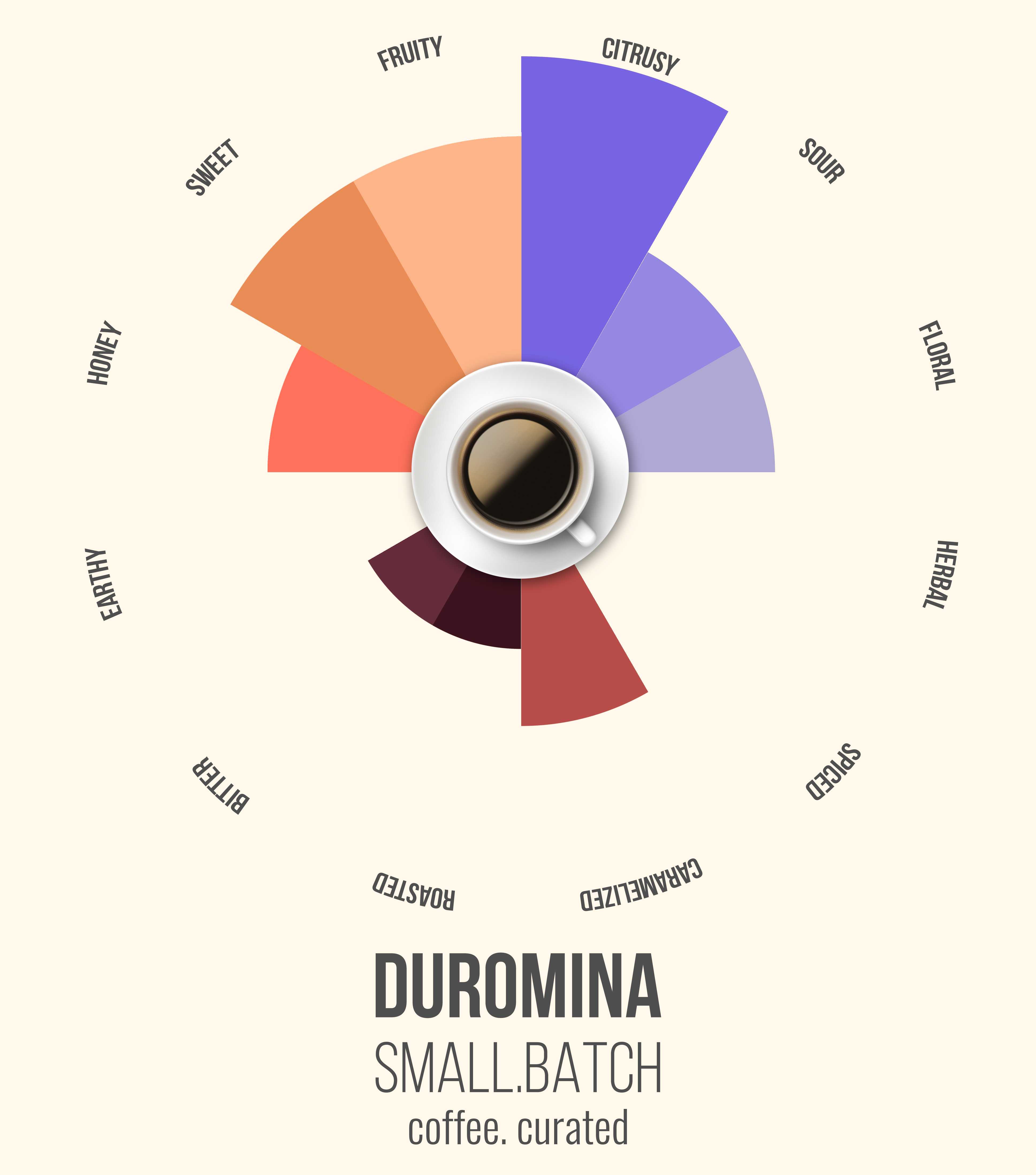 Duromina (Ethiopia)
Sweet, sultry, sophisticated.  This Duromina coffee has all the great qualities of Ethiopian coffee in an easy to understand combination.  It's the perfect starter coffee.  In that way, it's like Oasis' fantastic, perennial classic, "Wonderwall".  It's one of those perfect songs, the answer to the question "So what's this music stuff I've been hearing so much about?"
Much as I like the song, I've always preferred Ryan Adam's deep, desolate cover version to the original.  In that way, I prefer the over-the-top nuance of SEY's Duromina, what I would argue to be their signature roast and one of the sweetest coffees ever made in NYC.

Edgardo Reyes (Honduras)
Edgardo Reyes is the Radiohead of coffees: lonely nerds from the suburbs will love it.  I'm kidding! I'm kidding!  I love Radiohead(although, I suppose that doesn't really contradict my first point).  What I really mean, though, is that you get out of this coffee what you put into it.
If you want to make this coffee casually, then the less aggressive tasting notes will be fine for anyone that drinks a bit of coffee: the cola, the white sugar, the simple approachable baking spices.  This coffee has a sweet aroma and the whole experience is rather comforting, if a bit underwhelming.  On the whole, it's kind of "Pablo Honey", a quick sugar-hit and then a whole lot of yawning.
But if you have the patience to really dial in the grind size and bring out the flavor of the hops, this coffee is challenging and rewarding like In Rainbows or that one awesome song off King of Limbs.  Perfect for your friend who won't shut up about his favorite local IPA(or someone who writes about coffee for a blog, if ya know what I'm saying).

James Karaoke (Kenya)
Kenyan coffees are a bit like Parquet Courts for most people: the blogs tell you they're the best that the world has to offer but they seem sharp and flavorless, to the uninitiated, plus they're so acidic that they make curdles out of cream.
Like Parquet Courts, once you devote serious time and energy to understanding them, Kenyans are the best thing going, about half of the time.  They can be quite difficult and part of the reason that they're so hard to get into is that few people get them right.  I had dozens of cups of sour, brutal filter preparations before I tasted the beautiful delicate delight of a Kenyan done right.  When I finally did, I wondered how such light Carribean flavors made their way into an African coffee, how coconut and mango flavors can rest upon a bed of raspberries and black currants like fallen cherry blossoms.
James Karaoke, as roasted by Small Batch is one of the most challenging Kenyans I've ever made at home.  I was able to find the perfect, perfumed cup only once in the eight cups I made from the bag I brought home(100g total).  Up until that magical cup #7, I believed that James Karaoke was a bit of a dud: simply a good coffee with vibrant, yet generic acidity.  Unfortunately, I rolled the dice on cup number 8 and came up with a sharp, sour Aeropress and my memories of the distant shores of cup #7.  I'm struggling to see how this relates to Parquet Courts, but suffice it to say, their latest record is great.
On to the Espressos: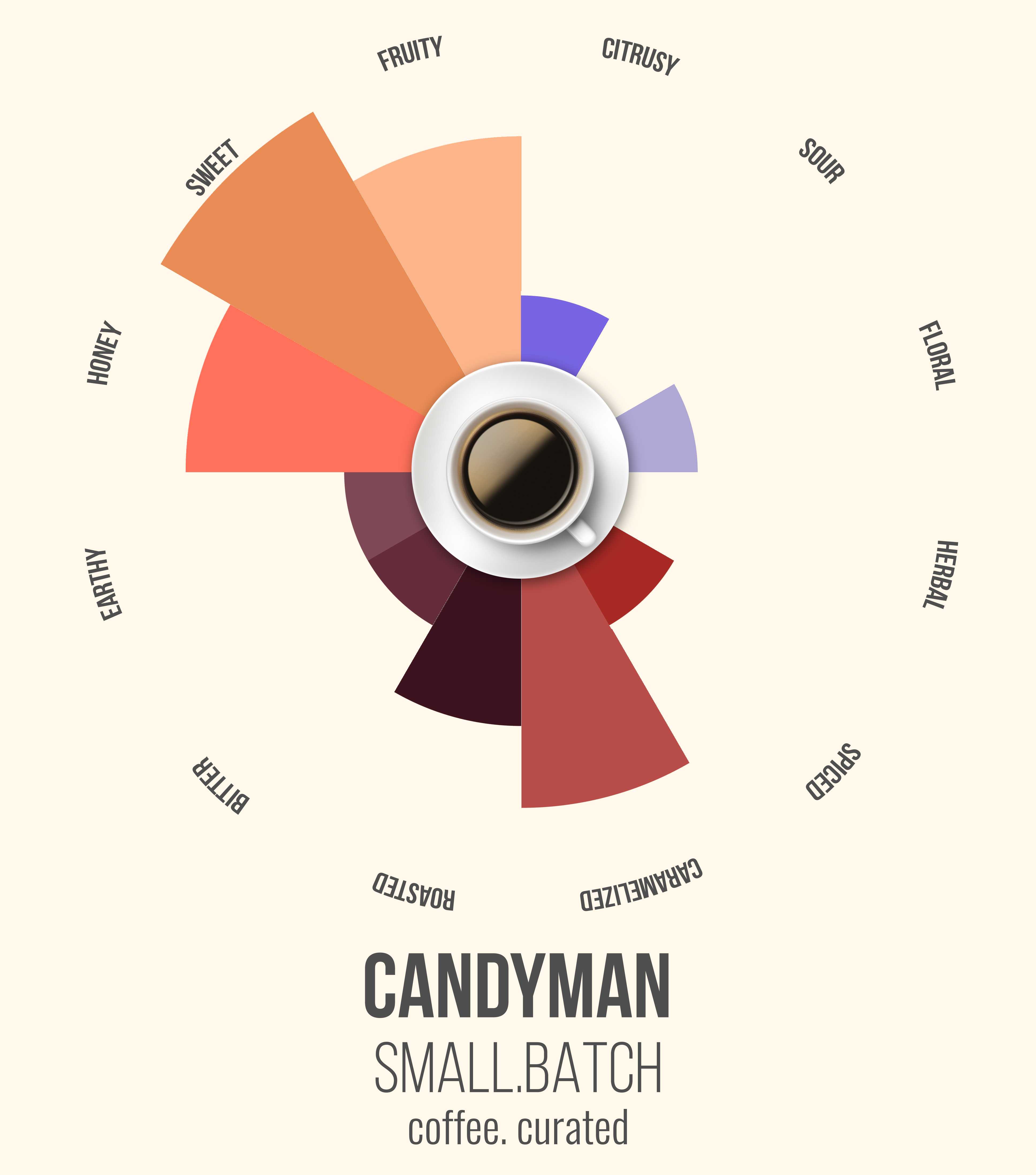 CANDYMAN
Small Batch's signature CANDYMAN Espresso blend is a little bit sweet, a little bit sophisticated.  Everyone loves it, although some people will be ashamed to admit it's their favorite, kind of like Drake.  If you drink it straight, as a perfect 35g shot, it's like "Underground Kings": aggressive, foreboding but with more sugar and fruit flavor than you first expect.  It lists Blackforest Cake as a tasting note and it's a strangely perfect description: dark raspberry, dark chocolate, perfect texture.
In a latte or flat white, the flavors smooth out into the steamed milk sugars of malted milk and Cadbury's Creme Eggs(shout out my fav Easter treat, delivered by the evil Australian Easter Bilby).  Here, in milk, Candyman reminds me of the Drake classic, "Hold On, We're Going Home", where Drake steals your girl and reminds you that he can still sing better than all y'all.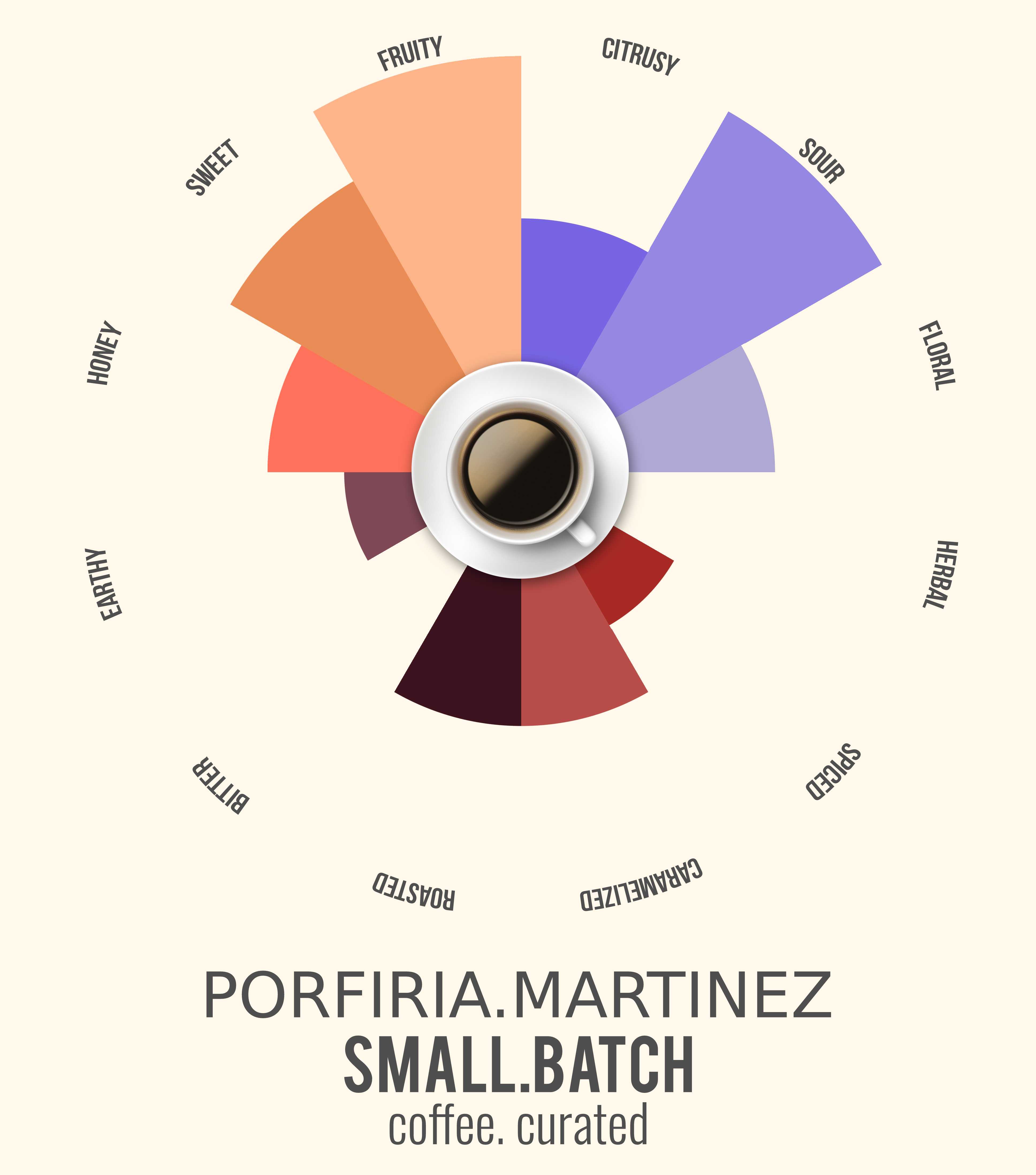 Porfiria Martinez (Guatemalan Espresso)
I remember watching Converge once, from the side of the stage, while some nerd from a pop-punk band stood next to me, trying to tell me that Converge aren't one of the greatest live bands in the world.  He kept comparing them unfavorably to his own band(surprise, surprise) and ended the lecture by saying, "I mean, we aren't trying to be the hardest band in the world, you know?"  It was like he realized that there was no beating Converge so he had to qualify his whole boring diatribe, with that weak statement.
Recently, another roaster in Australia told me he wasn't trying to roast a Guatemalan with a perfect strawberry flavor, that he was looking for other things in it. And I agreed, coffee isn't about one flavor.  Creative people seek different results.  But after having this Porfiria Martinez Guatemalan Espresso, with no milk and no sugar and tasting this perfect Strawberry Milkshake, topped with dehydrated strawberries and toasted almonds, I had to wonder if he wasn't suffering anxiety over having to compete with this brilliant coffee.

Yamid Quinayas (Colombian Espresso)
This espresso may be the very best coffee I had from Small Batch and I'd compare it to The Cure.  It has a deep gothic cherry flavor, as sweet as it is dark.  The package lists butterscotch, although I'd argue that's more of a mouthfeel.  In all of The Cure's beautiful catalog, this coffee would have to be "Lullaby": both shadowed and psychedelic, intense in theme and execution.  I'm not a wine lover(it makes sobriety a tiny bit easier) but this espresso is the closest I've come to understanding how someone might enjoy pulling deep, sweetly acidic flavors from between the tannins of a pinot noir.
Also, they list buttercake as a tasting note.  God bless their souls.
The two weeks I spent in Australia were some of the best coffee experiences I've ever had.  In particular, the El Cerro Peruvian pour over, at Single O(as well as their excellent Ethiopian pour over that I lost the name of 😢).  John Mills Himself had an excellent Peruvian from Parallel on offer, as well as some refreshing bottled cold brew, care of Bunker.
But the Small Batch crew kills it on another level: creative, sweet, complex, nuanced, all over the map.  All the elements I look for in coffee and music, alike.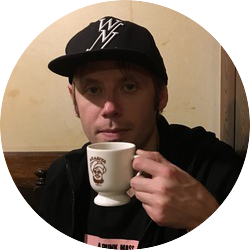 -via Geoffrey Rickly, Musician/Writer/Coffee Enthusiast, Coffee. Curated.