"As light changes with the seasons so does coffee." – Geoff Rickly
Three kinds of light fall on your shoulders when you enter SEY Coffee, for the first time, and three shapes of light land in your cup, when the barista hands it across the counter to you, on a light wooden tray with a sparkling water. Though the sun and clouds are muted and the weather hangs steady in the heavens over Bushwick, the light that you see reflected back at you, in the black pond of your coffee, is tripartite: split by three geometric skylights in the cafe's ceiling.
The high, downward-facing windows present a day in three phases, with three faces: dawn, day and dusk. So the roasters at SEY COFFEE present coffee with three faces, three flavors. Three columns mark the categories on the menu: SWEET & SIMPLE, ROUND & LOUD and INTRICATE & ANIMATE. SEY uses these categories to give their customers a sense of continuity between the quickly changing selection of beans. Every two to three weeks(every month at the latest), they sell out of one coffee and replace it with another. As light changes with the seasons, so does coffee. SEY buys and roasts according to these changes in season, and so they are able to follow the freshness of the fruit as it ripens around the world.
Though the light continually changes, throughout the year, the shape it takes as it falls in your cup is always the same, so that at any time of year, you know that you can walk in the shop and find something that suits your tastes. The three categories double as signifiers of the challenge levels of each coffee: Sweet & Simple coffees are approachable, clean and clear tasting, the Round & Loud coffees have more going on, more acid but also more flavor, and, as such are overwhelming for some. The Intricate & Animate coffees have neon acidity, with intense fruit flavors, that can be off-putting for the casual coffee drinker.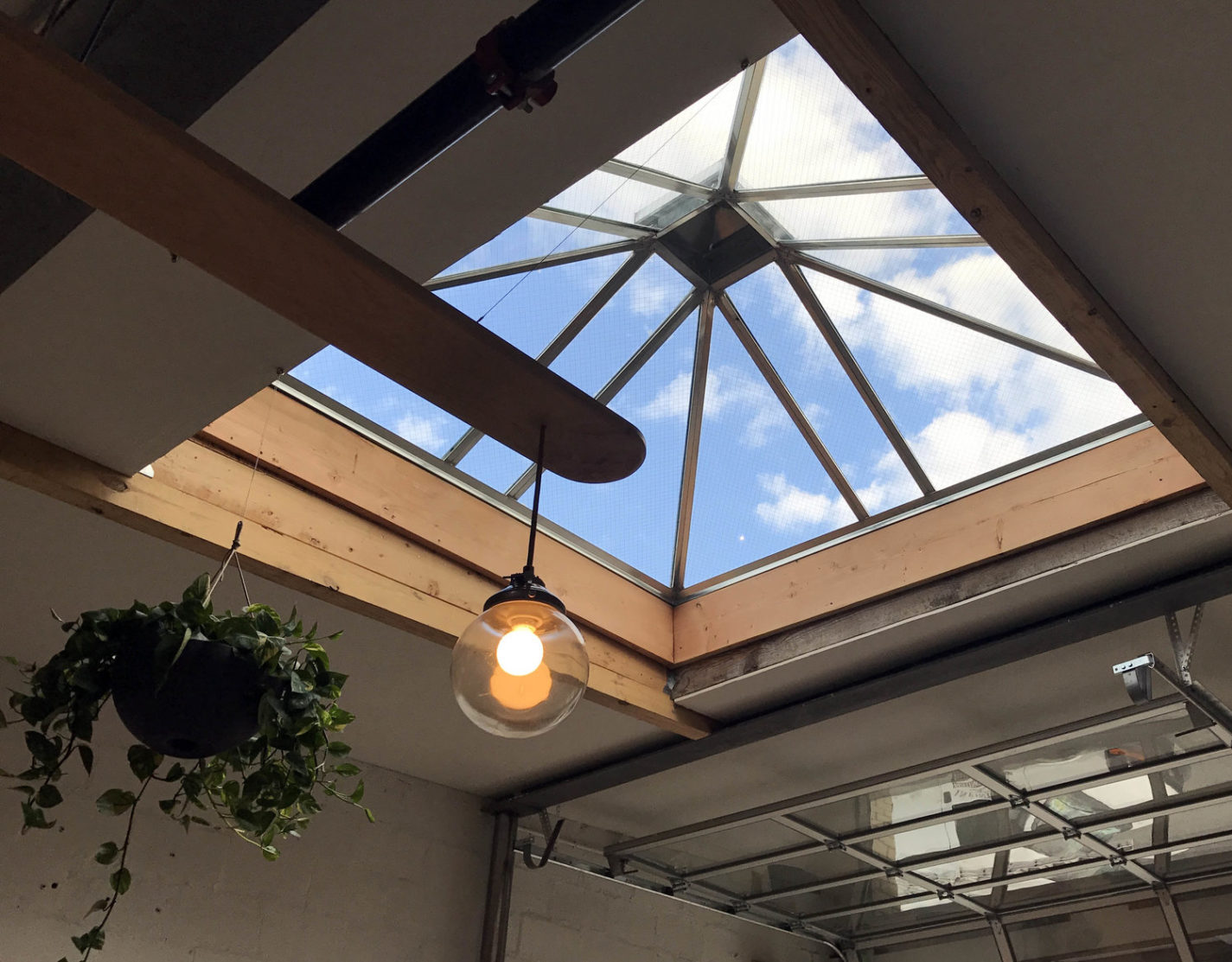 The coffees that I surveyed were from the winter season and, so, were mostly African: Ethiopians and Guatemalans in the Sweet & Simple category, other Ethiopians (and some Hondurans) in the Round & Loud section and all Kenyans in the Intricate & Animate slot. Now, as we move into Spring, Colombians will take over most of the Sweet & Simple and Round & Loud spots(though not all of them: a beautiful Peruvian coffee will be the non-Columbian standout), while Kenya will remain in I&A, joined by a coffee from Panama.
So the coffees change but consistencies in the flavor profiles they seek remain. This is how SEY deals with one of the central conflicts of 3rd Wave coffee culture: how do you explore coffee, region by region, careful to mind the seasons and respect the terroir of the land, while still offering the casual customer some level of consistency? Some coffee shops will compromise by making a blend, rotating seasonal coffees in and out and smoothing out all the rough edges in the process. SEY have decided to go the other direction and lean into the uniqueness of each crop. It's an exciting idea and, although they're sure to lose some customers when they don't have a simple cup of coffee for the morning commute, they'll attract maniacs and obsessives like myself.
Here are the coffees that they presented to me, some of them in-store, and others that I took home. I present them in accordance with their places on the menu. Up first:
SWEET & SIMPLE
The light that falls through the central skylight, upon the coffee bar, is pure and simple, its shape a nice, tight rectangle, but as it sweeps along the bar, it interacts with the glasses and silverware in the most pleasing ways. So too, these coffees, present a clean, sweet flavor, light on the palate, that compliments a quick meal and a bit of work, alike.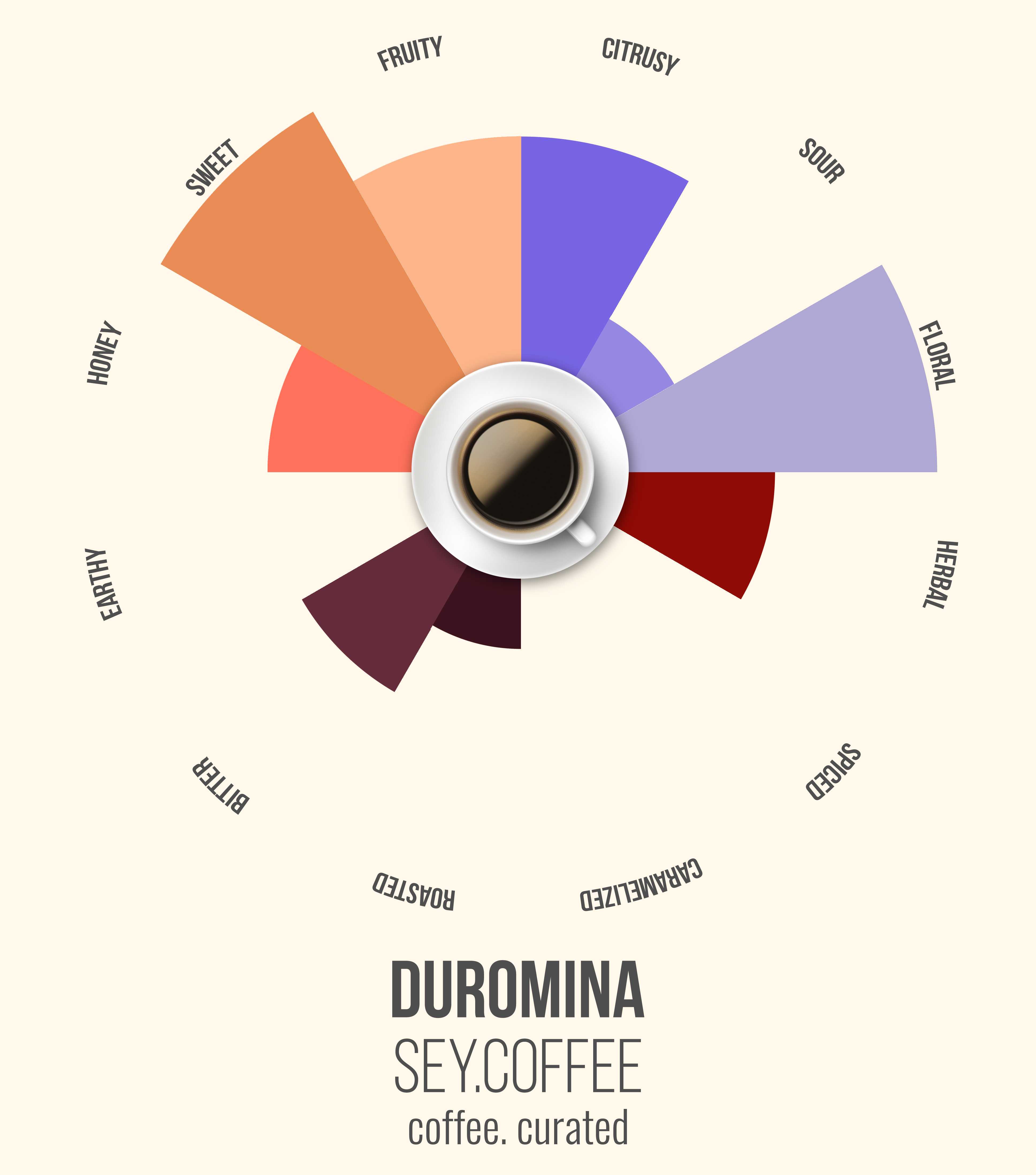 Duromina. Ethiopia.
Duromina is the coffee that made me want to write about SEY. The way they roast this Ethiopian crop brings out not only the sweet & simple flavors of peaches and sugar(the very notes that make this an easy crowd pleaser, of the year), it also adds subtle depth and complexity without weighing the coffee down or making it challenging.
This coffee is stunning: the light flavors of fresh peaches hang down off the coffee's branches, at eye level, so that they're the first thing you notice– but then you close your eyes. You feel the heat of summer on your cheek. You smell the sweet perfume of Jasmine and taste the breath of Honeysuckle on the breeze before the imperial flavors of Oolong Tea remind you that you're not in the country, not in some Orchard. You've been in the city this whole time. You've been in an English garden, in fact.
As a pour over, the citrus sweet flavors of lemon and peach feature foremost in the light cup. As an Aeropress, the florals come forward: Jasmine, a hint of Lavender, even. When I asked the barista at SEY what his specs were for Cold Brew, he told me that SEY favors iced coffee over cold brew and they use a super quick cooling method to get the best parts of traditional brew methods involving heat and the immediate chilling of a cold brew. That being said, is Duromina my favorite summer cold brew, especially the way they prepare it at Budin in Greenpoint: so that the sophisticated flavors of the Oolong tea blend with the fruit and create a refreshing improvement on an old favorite. Imagine a version of Snapple's Peach Tea that got its doctorate at Oxford. That's how it tastes as cold brew.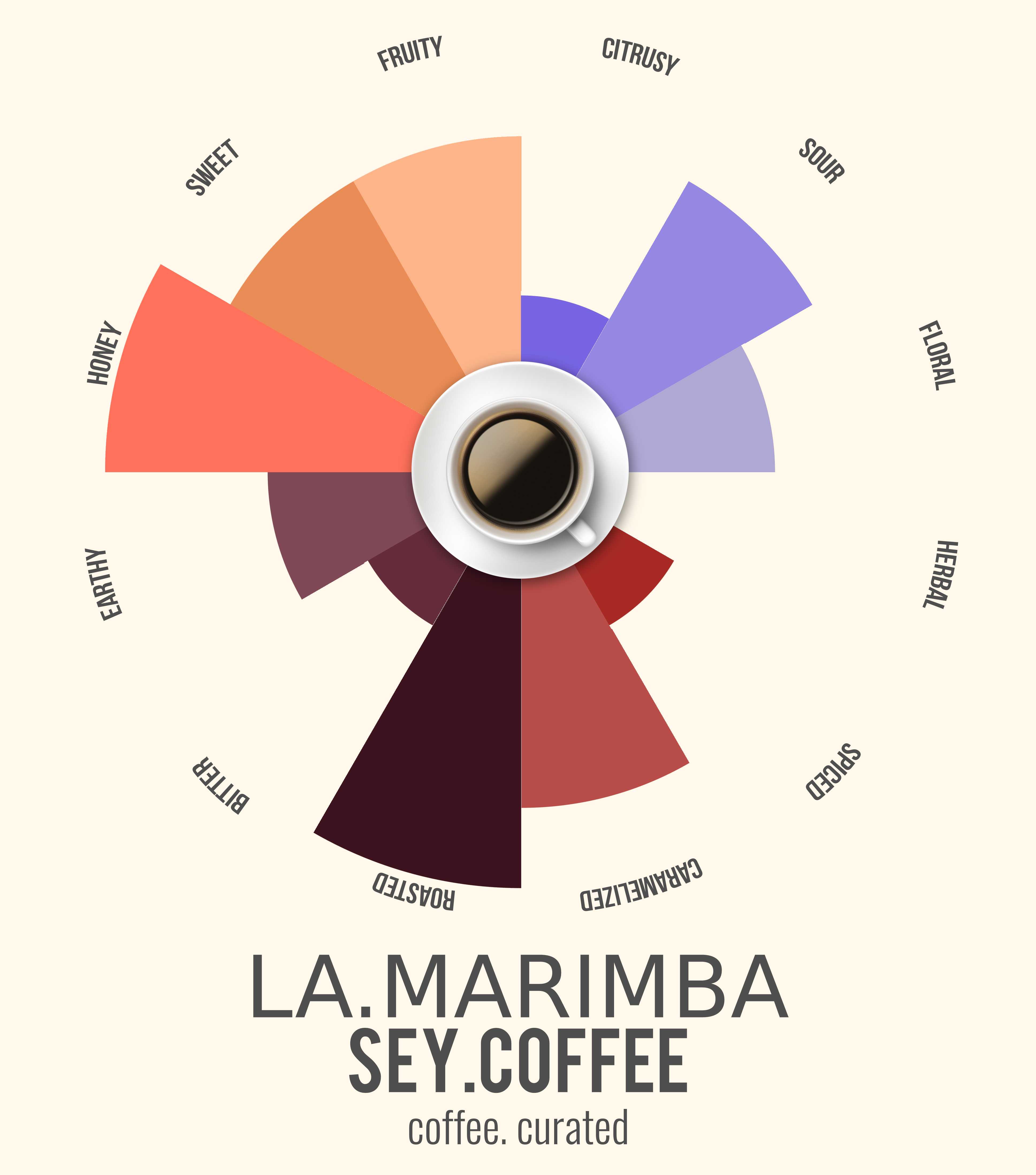 La Marimba. Columbia.
Columbia is one of the most beloved countries in coffee and with good reason: most Columbian coffees have nice broad bases, as well as pleasing, balanced arrays of flavors. Columbian coffees work well as light or dark roast, as pour overs, cold brews or Aeropress. Columbian espressos take milk well but are able to stand on their own. In other words, they have broad appeal. Aric, one of the founders of SEY coffee, claimed that La Marimba was no different. He described it as the "probably the most approachable coffee we serve at the moment."
So it's almost fitting that I found this coffee to be one of the least interesting of the bunch. As a pour over it took me five cups to find a grind setting that allowed the flavors to balance against each other, rather than cancel one another out. The first four cups were all sour berry flavors: currants and raspberries or a basic "coffee flavored" cup. When I finally got it right, I noticed the flavor that they called stewed plums but that I might imagine closer to prunes, sweetened with sugar. The honeyed flavor in the middle of the cup did a good job of bridging the sharp raspberry and gooseberry notes to the heavier earthen notes on the bottom. I was never able to find an Aeropress setting that worked but as an espresso, I favored it in a flat white where the milk sugars brought out a sense of tobacco and vanilla, something sweet and sunny like going to Sunday mass, in a big old Cadillac, with your Grandpa smoking a pipe as he drives.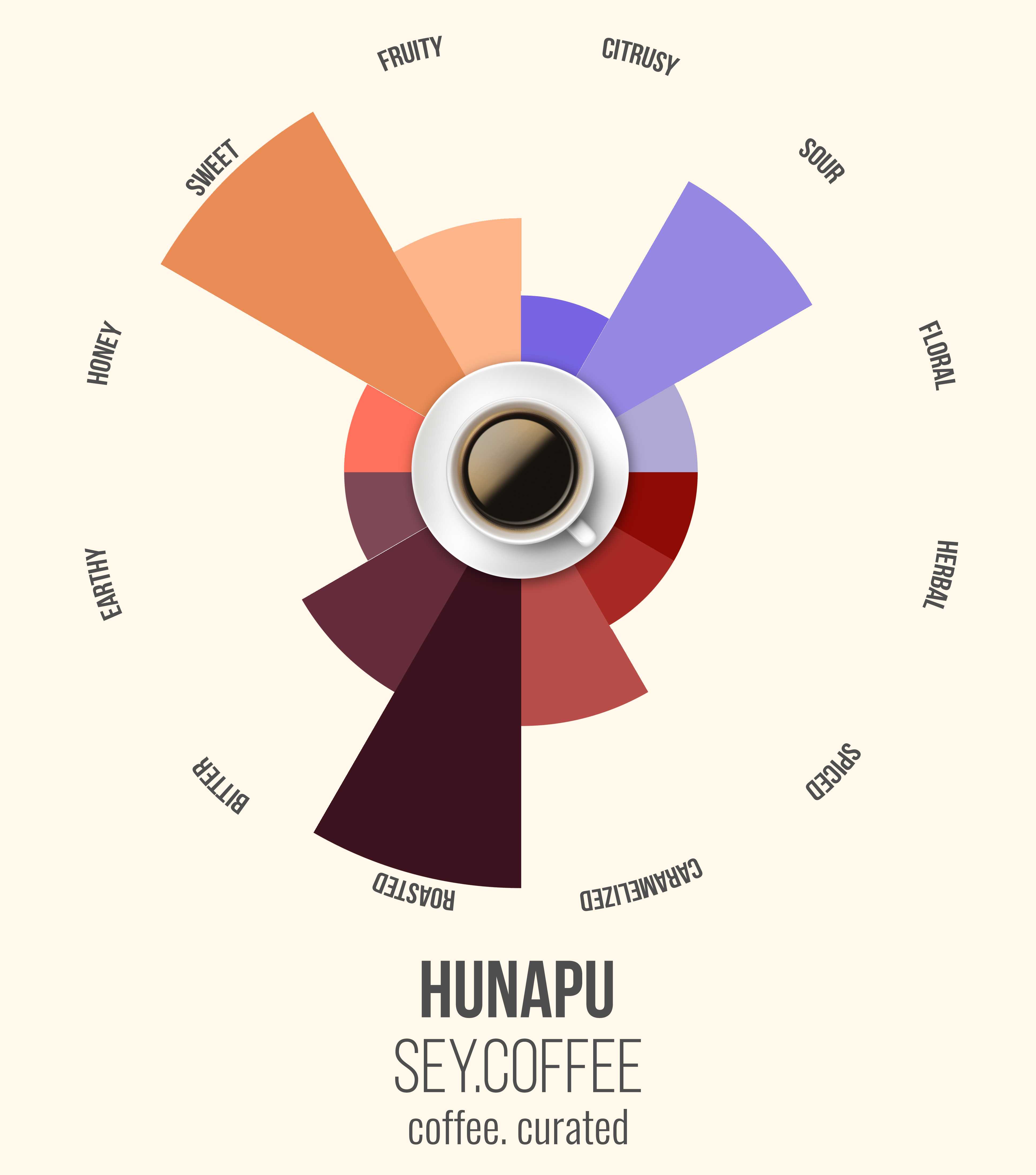 Hunapu. Guatemala.
Though this coffee is incredibly sweet, between the big milk chocolate base and the candied apple midsection, it has an intense, over-the-top acidity, making the apple of a bright green variety rather than a Fuji red. Did I say milk chocolate? Let me say it again and let me say it clearer: The first sip of this coffee is like unwrapping a five foot tall, chocolate Easter bunny, hollow but packed to the ears with caramels and Cadbury Creme Eggs.
The level of sweetness and acidity is so out of this world that when I made it in the Aeropress, I thought to myself, maybe they should file this coffee with the ROUND & LOUD bunch.
ROUND & LOUD
The light that falls through the big square skylight of the front of the shop, lands on the floor in a bright splash and collects in a warm puddle near the door. So too, these coffees make a splash, with bold flavors that overfill their mugs.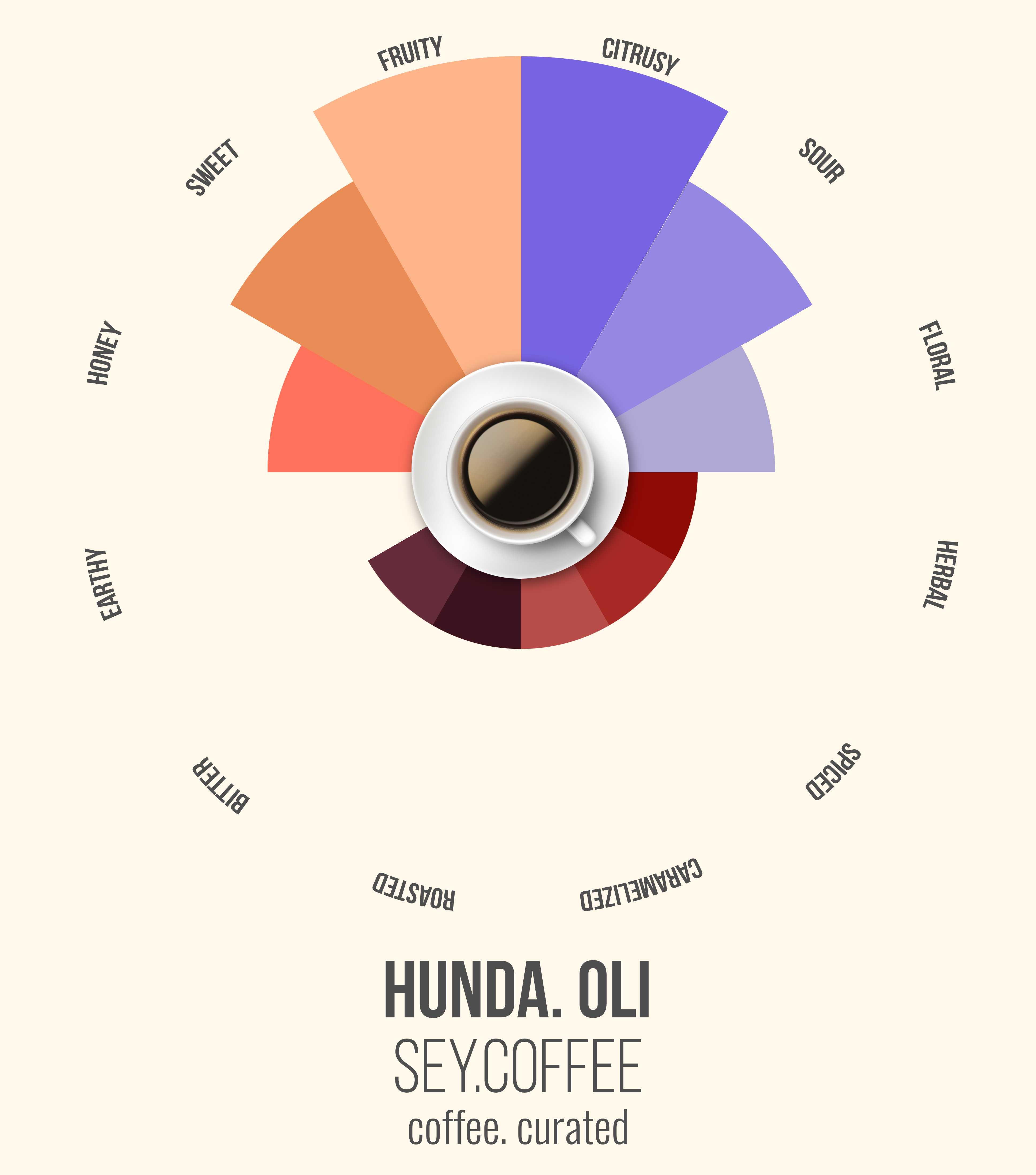 Hunda Oli. Ethiopia.
This coffee blew my mind when I first had it roasted by the Australian roaster, Small Batch, last year. It was as sweet and subtle as the Duromina but carried notes of lavender and tropical coconut. The Hunda Oli from SEY was more of a challenge for me. I was able to coax citrus and black tea flavors from the coffee on a regular basis but it was either watery and weak or too acidic for me. Only once was I able to make the coffee sing. It was as an Aeropress, of all things, certainly not what I expected.
More fruitful were my attempts at pulling fragrant and delicious shots of espresso from my machine. The intensity of the citrus served the coffee well in a concentrated form and allowed the tea notes to assert themselves more forcefully.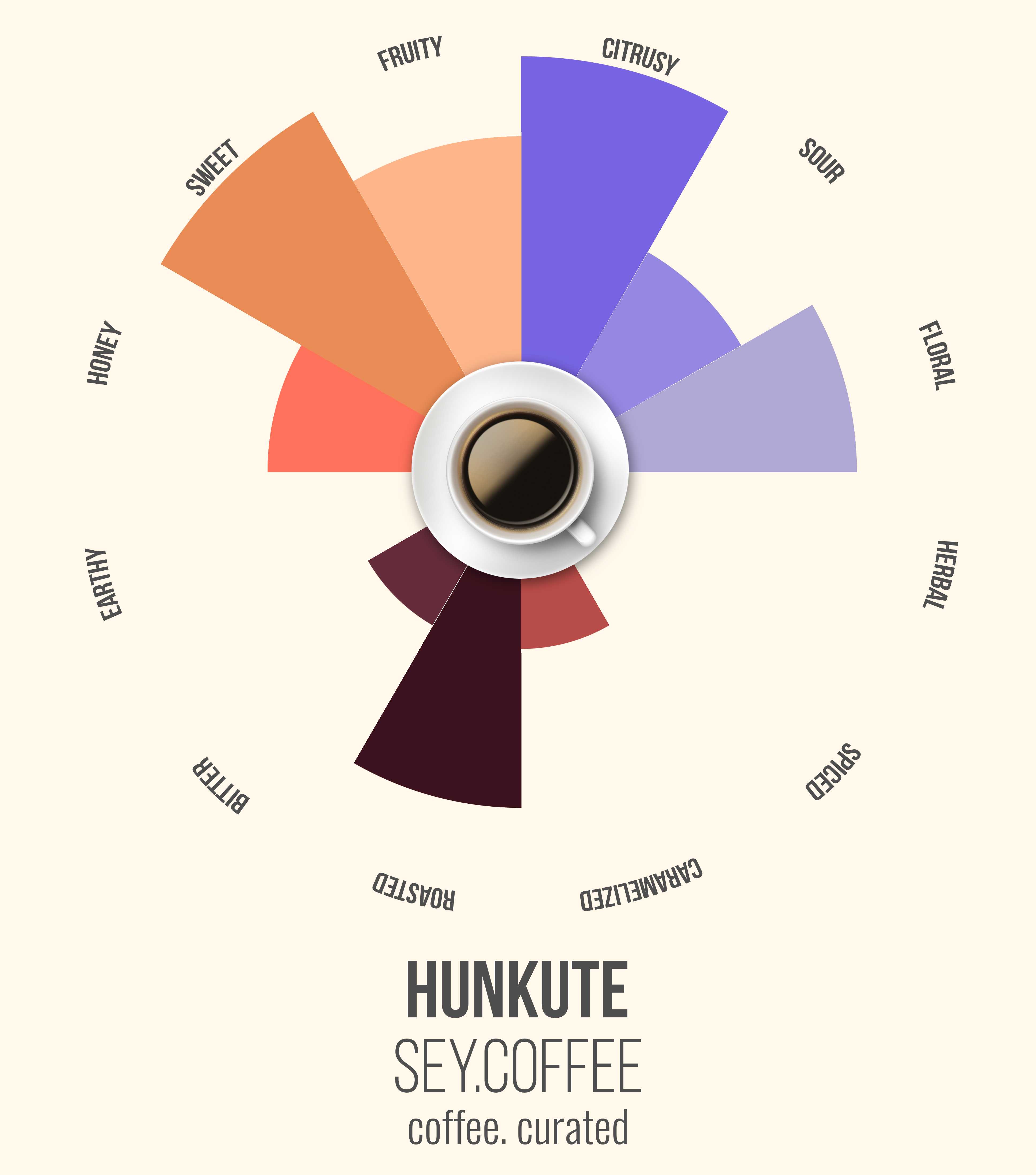 Hunkute. Ethiopia.
On my most recent visit to SEY, I had the Hunkute as an Iced Coffee. It was an absolute HOLY SHIT moment for me. Orange Blossom bloomed into lilac and rose. The citrus moved into tangerine and mellowed finally into a kind of chocolate covered orange jelly, not quite Jaffa. As I drank the iced coffee, the flavors kept shifting, like a hallucination. Now intense, now mellow, now mixed. I tried to buy a bag to experiment with at home but they were already out for the season.
INTRICATE & ANIMATE
Against the back wall, the final skylight filters the sun through a thin sliver, where it sparkles like a mirage in the distance. These coffees sparkle too, with acidity, complex and ever-changing, like the mirage of light pouring in through the ceiling at the rear of SEY coffee.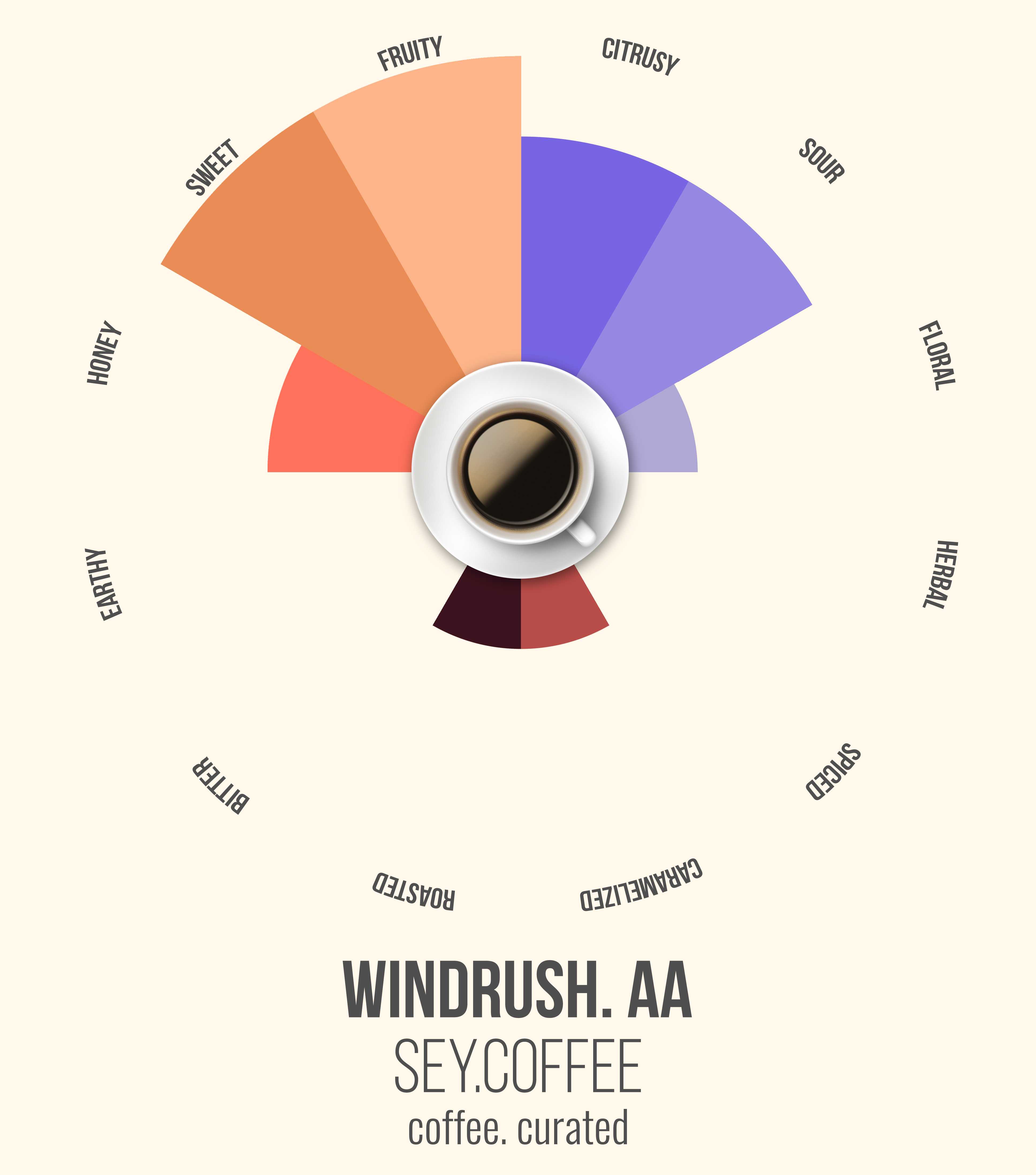 Windrush AA. Kenya
(or How I Learned to Stop Worrying and Love Kenyan Coffee)
I have to admit. I've never been a huge fan of Kenyan coffees. I used to tell my coffee loving friends, "If it curdles milk, it'll probably upset my stomach." Seriously. I'm sure I'm not the only coffee lover out there who is sensitive to acidity. It makes it hard to appreciate some of the most celebrated coffees in the world when they taste like being slapped in the face, or having hot sauce dumped in your eyes.
But SEY coffee has made a believer of me. When I was in the shop, they made me a cup of one of their other Kenyan's. It was so light, so pure, that I almost cried. Aric told me, yeah, that's how they're supposed to taste.
I took home the Windrush AA after Aric told me it was his favorite coffee they carried. When I found the perfect grind and the perfect method of V-60 brewing(thanks, Tim Wendelboe), I experienced a truly transcendent experience. The coffee was more than I thought coffee could be, it sparkled through four different dimensions in my mouth, starting as a sweet, acidic blackberry on my tongue, dark and delicious before lightening into a medium bodied coffee flavor on the middle of my tongue, at the back of my palate it cooled and turned tropical: I tasted Pineapple, Mango and once again that elusive coconut. Each sip was a chemical reaction, dancing in my mind before resting itself and begging me to take another sip.
It only wowed me as a pour over, and even then, less than half the time. This coffee was my cruel mistress, only giving enough to keep me holding on.
I can't wait to find another coffee like it.
CONCLUSIONS
My experience with SEY Coffee was an exciting one and I look forward to the change of the seasons so that I can keep exploring new regions through their eyes. But most of all, I look forward to the coming years at SEY, to see where their experience brings them, as they master their vision and become a perfect mirror of the word YES.
Join us for our next coffee. curated. Roaster Roundup as we take a deep dive into the coffees of Columbia with NYC's most beautiful roastery, Devociòn.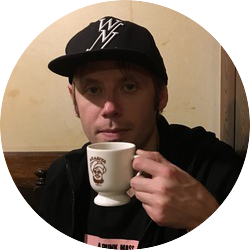 –Geoff Rickly, coffee enthusiast/writer/musician, coffee. curated.