"If you deprive yourself, it's a lot harder." – Evelyn Li, Co-Founder, Ocka Treats
Welcome back to our food. curated. documentary series on inspiring food artisans and passionate culinary masters in the food space!
Meet Carmen Ng and Evelyn Li, the active and adventurous co-founders of Ocka Treats, a specialty vegan sweet treats business based in Brooklyn, New York. I think the first thing you'll notice about their handmade products is the color. Bright matcha greens. Earthy turmeric oranges. Dark ruby reds from the combination of beets and cacao. You won't find a tray of typical brown muffins or brown pastries on their plant-based menus. According to Carmen, the world is too colorful and full of delicious all-natural flavors for that!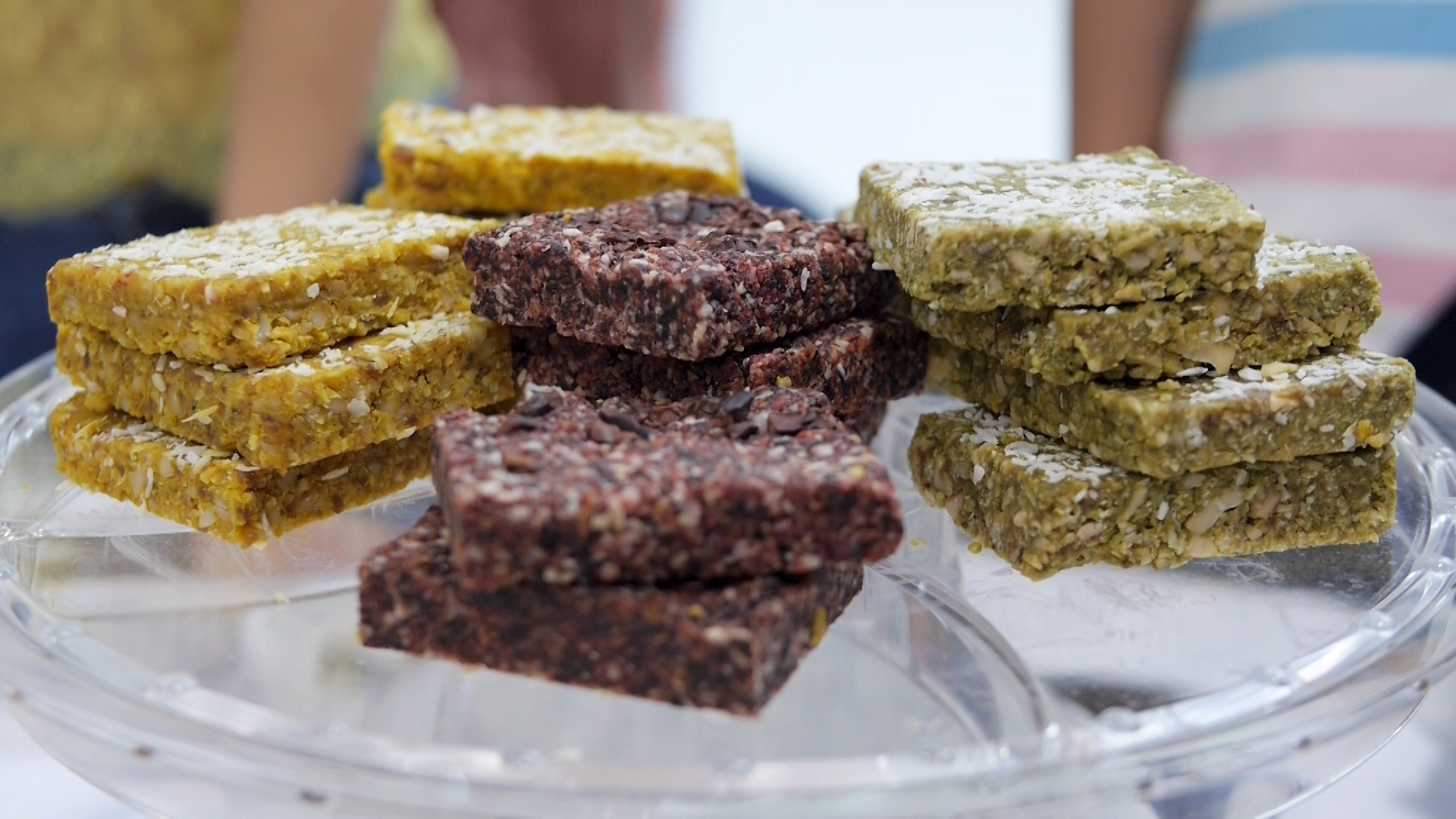 "When they came in looking for a muffin, I was surprised it was because they said they wanted to eat something healthy for breakfast."
In fact, a lot of the inspiration and vision for Ocka Treats came respectively from their home countries. Carmen is from Hong Kong, where the tradition of British tea time with precious tea cakes and elaborate tiered platings of desserts were her and her mom's favorite indulgence. Oppositely, Evelyn is from Australia, where the clean eating movement of avocado toasts trended years before taking over American breakfast and brunch menus. For Evelyn, it was normal for her and her friends to seek out sweets made from nutrient-dense foods. Not donuts. Not cookies. But, real plant-based food that contained the sugary sweetness of whole fruits and minimally processed ingredients like seeds and nuts. The problem was they couldn't find the healthy, vegan-friendly, colorful bites they craved when they moved to New York. There just wasn't good access.
So, after a chance meeting and many many New York meals together, Carmen & Evelyn decided to form Ocka Treats to make their version of nourishing sweet snacks and desserts more readily available to New Yorkers.
"Ocka" is an Australian slang word, wherein their interpretation means quintessentially Australian. Someone who is fun and wild and free. Their products reflect their mantra: exciting flavor combinations, lots of tropical coconut flakes and cacao butter. Tons of fresh fruit toppings and chewy, crunchy, smooth textures. Plus, color, of course! I especially love their gorgeous plant-based cheesecake, which many people can't believe has no dairy. They are the perfect bites for anyone looking for added energy in the middle of the day. Snacks that won't drag you down from too many carbs or too much sugar. They're also quick to point out that their Bliss Bars travel well on long hikes, and are a great pick-me-up for endurance sports (like climbing!), esp with all the built-in nutrients. I hope you enjoy watching their story!
Ocka Treats Products To Look For
Zesty Turmeric Bliss Bar
Beeting Heart Bliss Bar
Matcha Heaven Bliss Bar
Chocolate Avocado "Chococado" Mousse
Creamy Vegan Cheesecake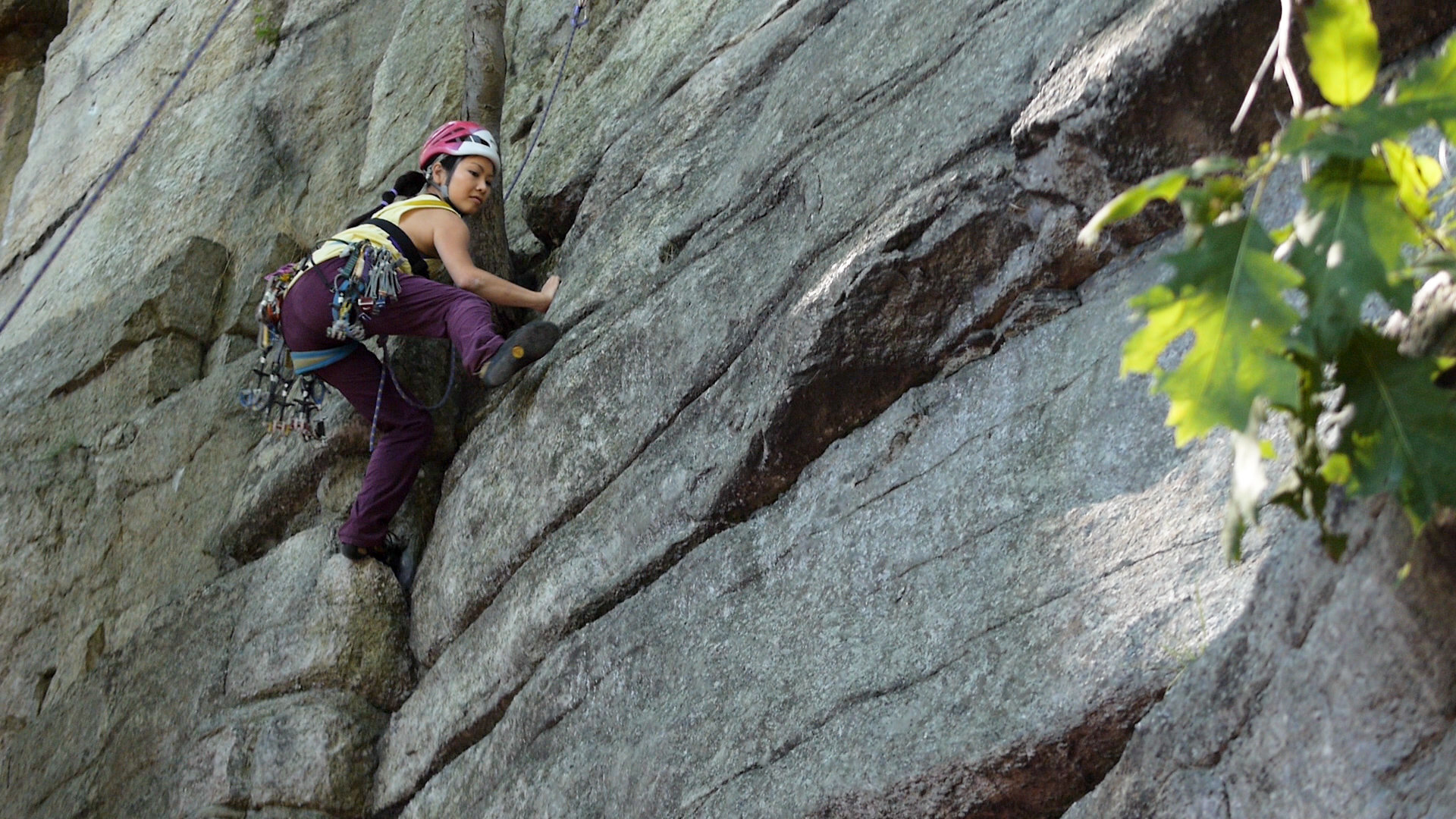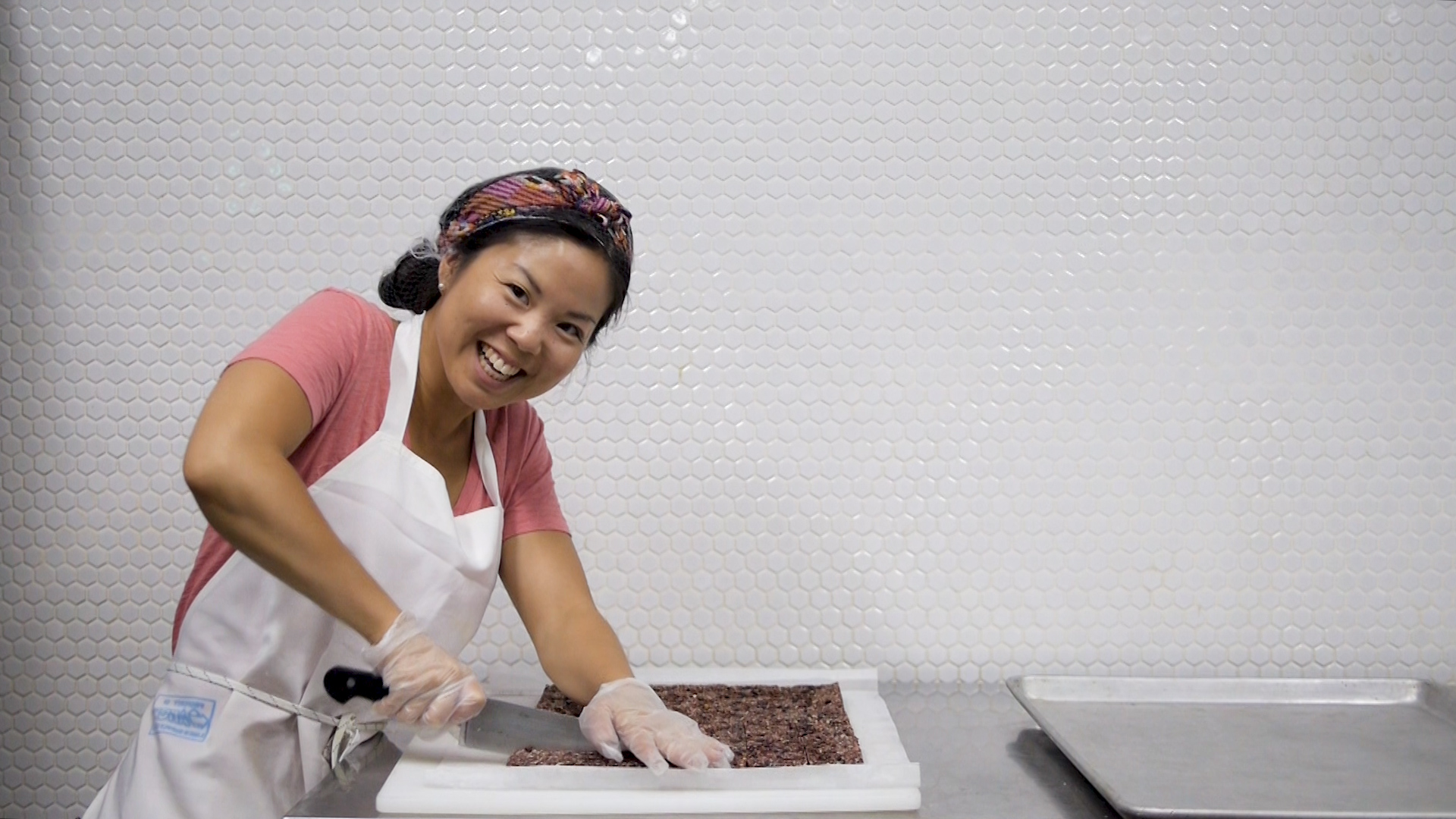 – An Important Note From Carmen & Evelyn –
I wanted to include a note from the founders. They recently faced a very difficult business set back when Pilotworks, the incubator kitchen they cooked out of suddenly closed with only a few days notice. Over 180+ businesses are left without options as they head into the peak holiday season. Ocka Treats, unfortunately, is one of many local small food brands in a huge scramble to keep their businesses going. Please read on:
The Aftermath
As a small business owner, our survival and success are based on fans' unwavering support and our commitment to delivering quality treats to cafes, local markets, events and dinner parties. Unfortunately, on October 13, 2018, the commercial incubator formally known as Pilotworks, abruptly closed their kitchen to over 180+ small business owners. Ocka Treats was one of the businesses affected with this unforecasted, unforeseeable decision.
Pilotworks, literally, pushed out small business owners and their own staff – some who were in the middle of preparing their food to fulfill the orders they had received. The news was so sudden that food was still in the oven and on the stove as small business owners were urgently ushered out of the facility. All the food, prep work, and hours of labor needed to make amazing food went to waste.
The 180+ plus Brooklyn businesses were then given only 24 hours to move supplies, inventory, equipment, and documentation. All the small businesses that were forced out of Pilotworks, now have deliveries to fulfill with no commercial kitchen to meet these needs. There is a cascade of events that followed this closure for a small business owner: production schedules are interrupted, deliveries are pushed back, there is no time to find another facility, bill due dates are approaching with no products to generate revenue to pay them.
The abrupt closure is a major set back of Ocka Treats and other local small businesses…
We need your help.
When life gives you lemons, we make lemon turmeric bliss bars and lemon cheesecake. We hope we can turn this set back around in a similar fashion. Please support independent food makers around you. For us and every other small business, every dollar counts. We need to thank you for your viewership and don't forget to share our story:
● Follow us on Instagram and Facebook, or subscribe to our email list on our
website, to see where our upcoming pop-up and events are.
● Stay tuned for the build out of our own commercial kitchen and storefront
opening!
● Keep us and other small businesses in mind for your purchase now and
throughout the holiday season. https://www.supportindependentfood.com/
xx Carmen + Evelyn
*********************
Thanks for supporting small food makers. I hope you seek out the beautiful products of Ocka Treats for your holiday parties and outdoor adventures. Embrace that fun, wild side of fresh, indulgent food. Happy Eating! ❤️ SkeeterNYC
#eatmorestories