"Medicinal herbs have an abundance of complex tastes and flavors." – Susan Pincus, plant medicine farmer
Welcome back to our food. curated. documentary series on inspiring food artisans and passionate entrepreneurs in the food space!
Meet Susan Pincus, the head farmer and owner of Sawmill Herb Farm, a high quality, organic herb and plant medicine farm in Western Massachusetts with its own unique, community supported Fresh Medicinal Herb CSA. Susan is soft-spoken, a learn-and-listen-to-the-land kind of farmer. She observes more than she talks, picking up on little signals of what the plants seem to need everyday. Her rows of crops are sometimes hard to decipher while I follow her around with my camera, and that's ok she tells me. In her world, the plants are encouraged to do their thing. Her job is, simply, to make them happy.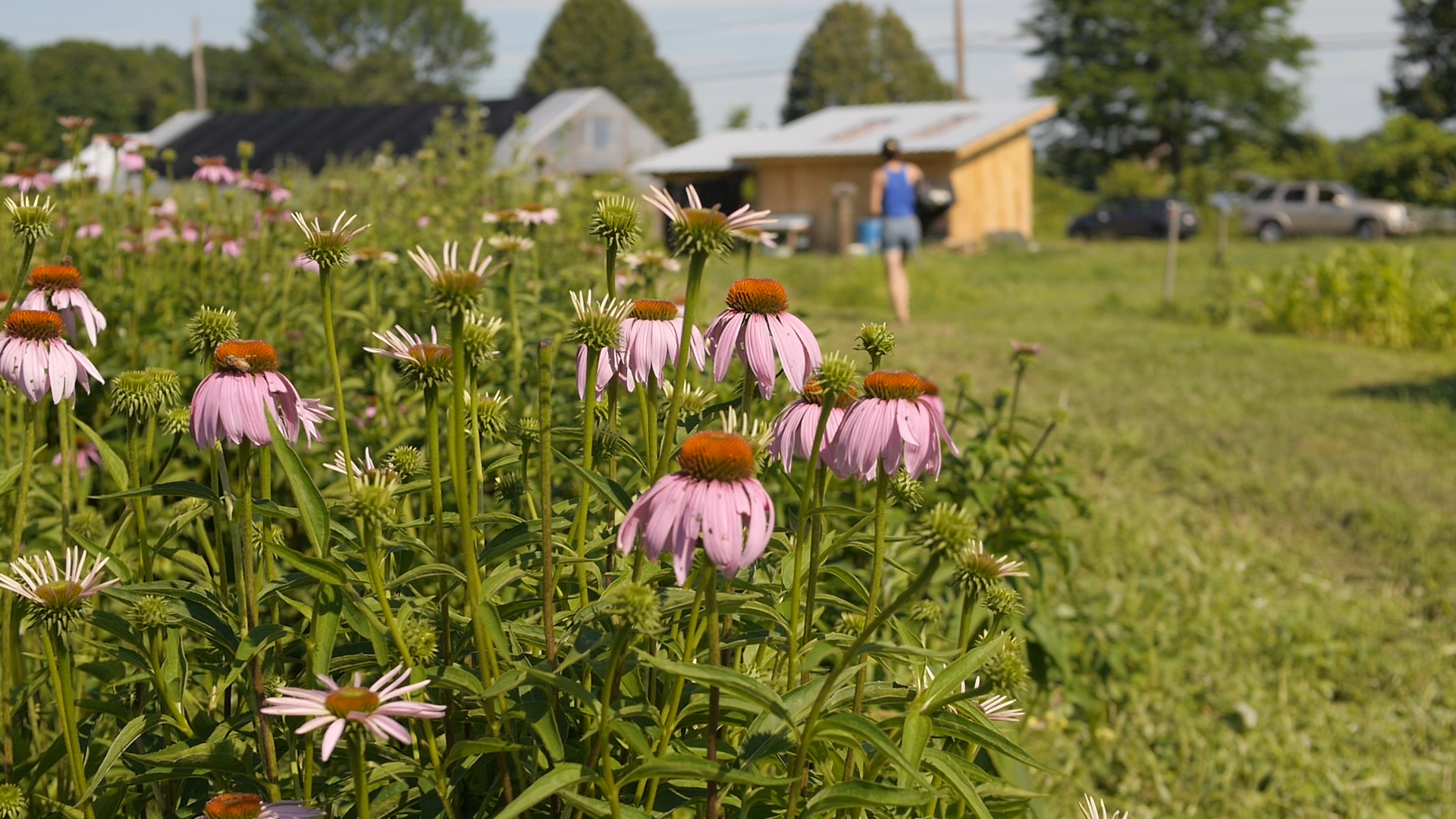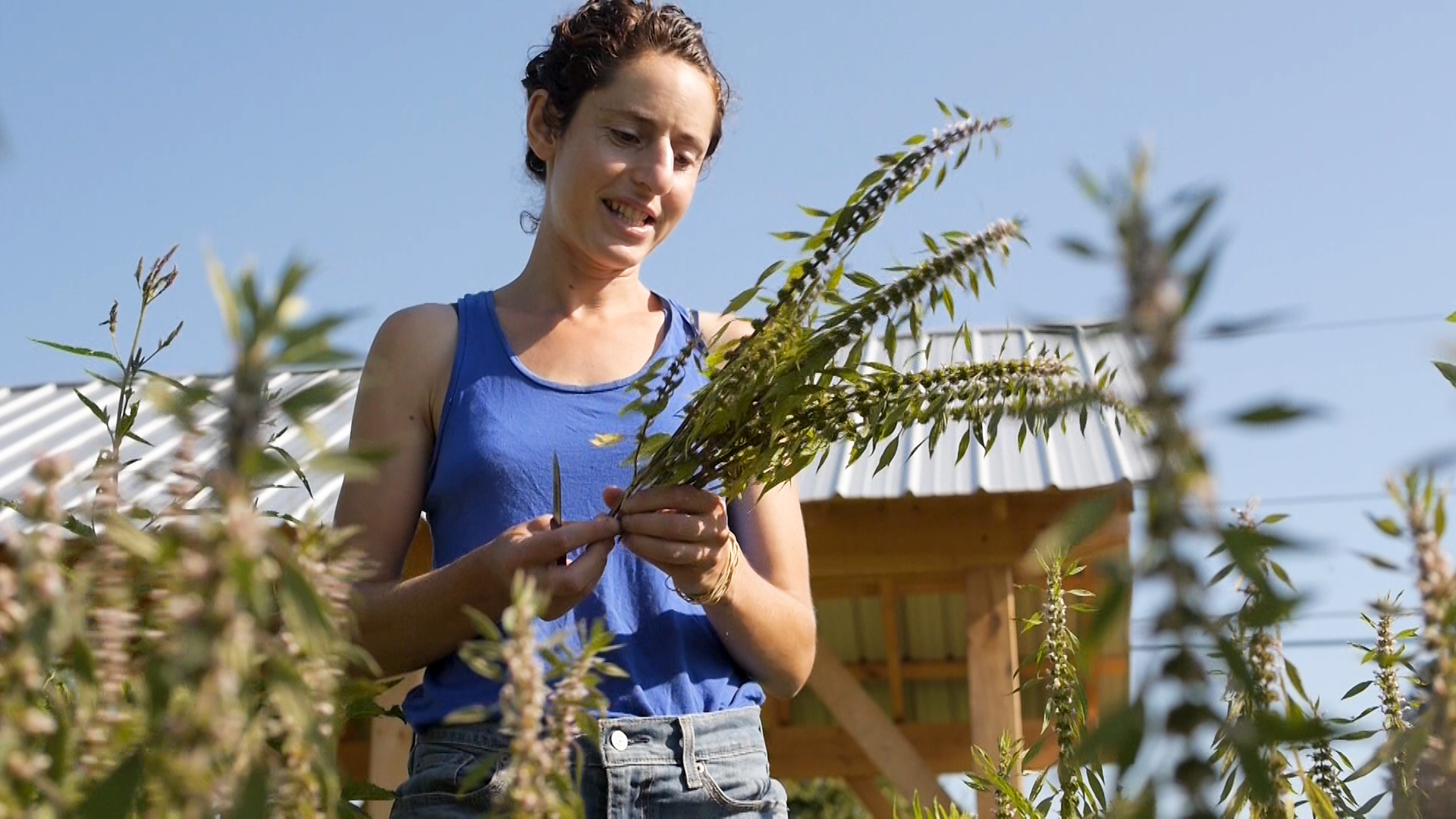 Sawmill Herb Farm's Fresh Medicinal Herb CSA
Susan sees herself as an herbalist more than a healer, an expert guide into the astounding, and sometimes, overwhelming world of healing plants. It's a practice that is ancient, yet nowadays seems chic or fashionable, an after-effect of the booming wellness industry that's raising awareness from coast to coast. Interestingly enough, not many people have discovered Sawmill's plant medicine CSA program or her herbal apothecary share. But, I believe that's about to change. It's just a matter of time.
"Herbs help to bring us into connection with our own bodies and one another."
As more people shift from pharmaceuticals to natural medicine, they are going to seek out fresh options. Most people have no idea what their medicine looks like in its raw form. I'm sure, like me, you've purchased Sleepytime Teas and "Upset Stomach" or "Stress Relief" tea blends, but have you ever looked up the plant ingredients? Seen them in a garden? Or identified them in a field? I'm gonna guess no. This is why Susan is perfectly positioned. Her passion for plants and her eagerness to empower everyday people with herbal medicine is contagious. She makes it a step easier by bringing the herbs to an apothecary or wellness center near you.
"Just tasting a plant you can get a sense of what it's used for."
Instead of buying bulk dried herbs, sometimes many months or years old, healers, herbalists, chefs, and students support Sawmill Herb Farm by signing up for their monthly or bi-monthly CSA deliveries, getting them access to a fresh, seasonal harvest of over 150 plant varieties that they won't find anywhere else. Plants still blooming with aromatics and the energy from the soil. Flavors that come to life in homemade tinctures, herbal vinegars, and medicinal teas. From personal experience, I must say it feels like it makes a big difference!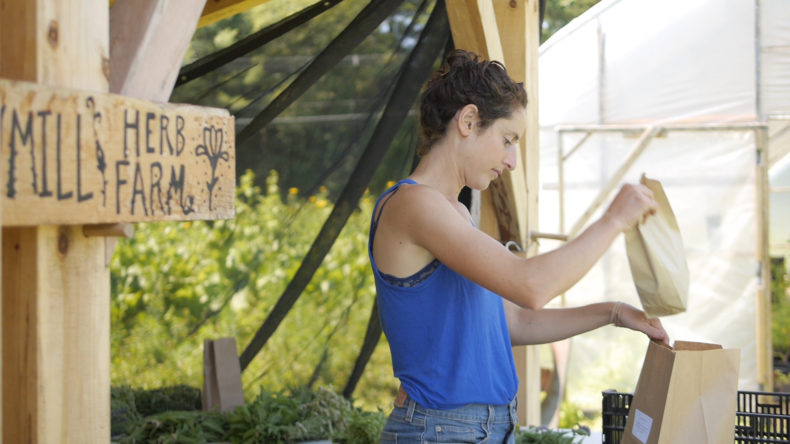 I hope you enjoy Susan's video story. Right now, Sawmill Herb Farm services New York City, Boston, Vermont, Rhode Island and the Pioneer Valley with their CSA deliveries. You can sign up for the upcoming season or ask to join in on her winter apothecary shares. I especially love her tonic teas and medicinal massage oils. Get involved! Take a plant medicine class. Try healing yourself more naturally. There's a plant remedy for more ailments than you think. You can empower yourself to support your health in different ways. Plus, it's easier to make medicine than you think.
Thanks for watching food. curated.! Happy healing!  xx SkeeterNYC
#eatmorestories