"Without proper food, medicine is of little use… With proper food, medicine is of little need." – via Charaka Samhita, ancient Ayurvedic texts
Meet Divya Alter, the chef, cookbook author and co-owner of Divya's Kitchen, the first Ayurvedic restaurant in New York City fully devoted to your feelings. Feelings matter in food. Moreso, Divya explains, they matter when it comes to digestion. Many of us suffer or have suffered after a meal because we did not honor this simple rule: Eat for how you feel. Meaning, eat mindfully for wellness:
Eat fully aware of your specific body type, targeting your emotions and current physical state with proper nutrients.
Choose food to bring your mind/body back to a proper balance, so you can maximize energy for the day.
Develop a conscious relationship with food.
It seems practical, yet so many of us don't eat this way!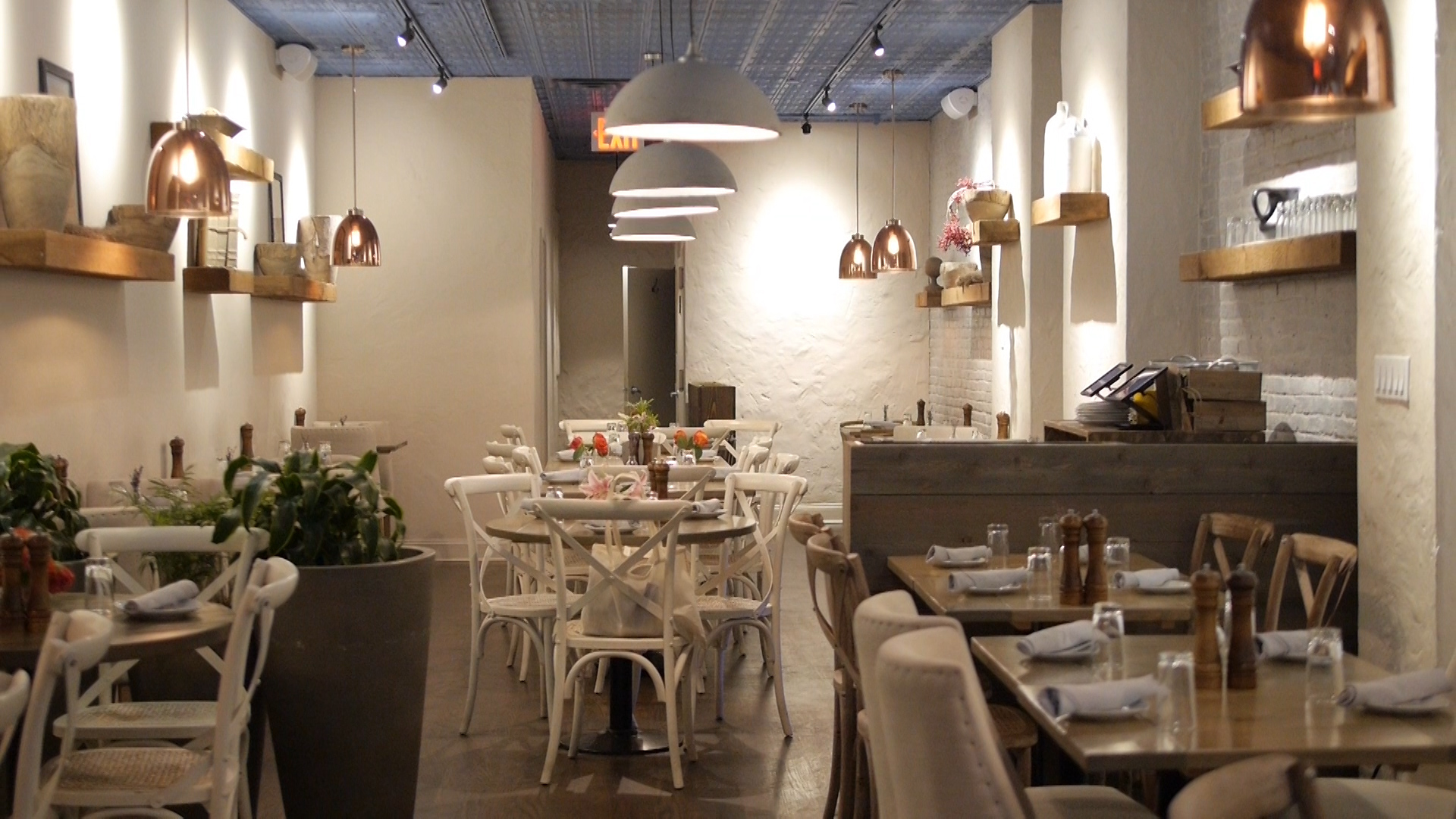 At Divya's Kitchen, this is the mindset of the space and the mission of the menu: fresh, vibrant, filling vegetarian food that targets your feelings so you can feel better. It's not new age, nor is it a new fad. In fact, these are teachings based on ancient Ayurvedic medical practices, practices that can be applied to any cuisine, anywhere in the world. If anything, maybe these tools are resurfacing because our bodies have finally had enough.
Ask Yourself: Is It Worth It?
I don't think it's a stretch to say that most of us decide on what to eat either based on what we're craving, or based off a target weight we're trying to fulfill. For Divya, there is nothing wrong with this reasoning, but if you're not feeling good hours after a meal, she questions: is it worth it? Wouldn't it be better to empower yourself with the knowledge of food, so suffering was not an issue? So, this is how I came to Divya's Kitchen. Curious about being more thoughtful about the healing properties of food, wanting solutions to my unique digestive issues.
Overall, I learned so much from Divya. I learned that there is something called the "living force" in food that we must pay attention to. I discovered that leftovers, don't contain this living force and should be avoided. I also realized I'm constantly eating a lot of foods that upset my stomach and digestion – foods that on the surface seem harmless (like tomatoes, potatoes, garlic, and eggplant), but in my digestive tract are irritating. So now, I'm cooking with and eating more ingredients tailor-made to interact for good digestion. The more I follow suit, the more I feel the difference!
Cookbook & Classes
The wealth of knowledge that Divya shares with her devoted customers at Divya's Kitchen comes from years of intense, hands-on study and formal training from her Ayurvedic teachers and physicians. In fact, she first had to learn to heal her own debilitating auto-immune disorders before learning to heal others. These days, she lives pain-free, all thanks to these healing practices.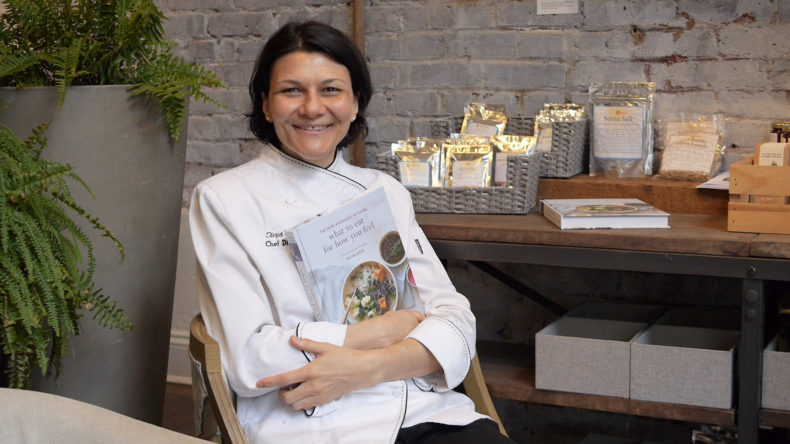 I hope you enjoy Divya's story and her warm personality! More than anything, I hope you check out her best selling cookbook What to Eat for How You Feel: The New Ayurvedic Kitchen and visit her "home away from home" East Village restaurant for a meal or Ayurvedic cooking class. It's important that we build our Healing Team and enhance our lives with people, like Divya, who dedicate their lives to make ours better.
Thanks so much watching food. curated. and supporting passion in food! Our television series on NYC Life continues its premiere season from now through April. Every Thursday night, 8pm. Channel 25. Check here for listings, and catch Divya on TV, March 28th.
#eatmorestories