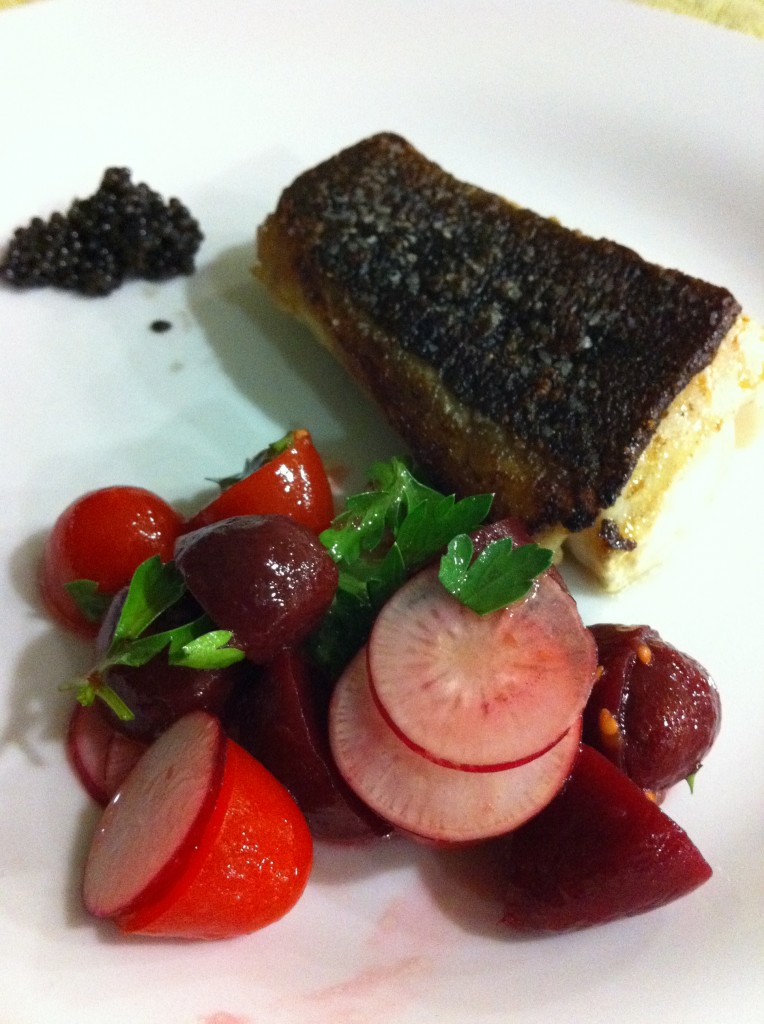 Sometimes the best dishes are the most simple.
While in Florida last week, we had a successful pairing experiment: pan fried black cod with a scoop of Mote Marine's briny Siberian caviar (featured in my latest video). You might think it was a bit over the top with all that umami, fishy flavor in the mix, and it was, but the pairing went so well together. In my opinion, too well.
My dad rubbed the fillet of black cod with Wondra to make sure the skin would get nice & crispy in the pan – a nice move to complement the texture of the soft caviar eggs. Then, he pan fried it for a few minutes on each side until done. Add caviar. That's it. An elegant meal without much thought or preparation. And one to surely impress your friends!