"Embrace authenticity."
Get ready for The World's Fare! This weekend, 100 cultural chefs and ethnic restaurants from across the 5 boroughs come together at Citi Field for a NYC food festival of epic proportions. Be it mom & pop shops that have been around for decades or new street vendor talent, our 14 Tastemakers worked hard to curate the very best menus that represent countries across the globe. Our aim is to showcase the diverse cuisine that New York City offers, celebrating the range of culinary talent who build their dreams around our willingness to come to their tables and enjoy authentic food – made from the heart. I hope you join us this weekend, May 18-19, under sunny skies in Queens.
Food can fill you with wonder. Flavors can still surprise. From Softbite's Japanese souffle pancakes, to Silly Chilly's Indian spiced grasshopper dumplings, to Middle Eastern stretchable ice cream from Republic of Booza, let us show you unique cuisines and small businesses you may have been missing! Congratulations to all the vendors on their Official Selection. It's been an honor to lead The World's Fare Tastemaker Team once again. If you want to see photos and images of all the food and food makers, stop by @TheWorldsFare Instagram page.
Come, eat the world in one place!!
Tickets are only $23 to enter the fare-grounds (and $9 for small children) at The World's Fare website. Open 12-8pm. Both days. In between bites, you can wander around and shop The World Market Bazaar filled with shops from around the city sharing international products, crafts, and packaged foods. There will be LIVE ART, music, and dance. Plus, an International Beer Tent with over 60+ beers from all over the world. It only costs a little extra for unlimited beer tastings too. Tickets selling fast! See you all there!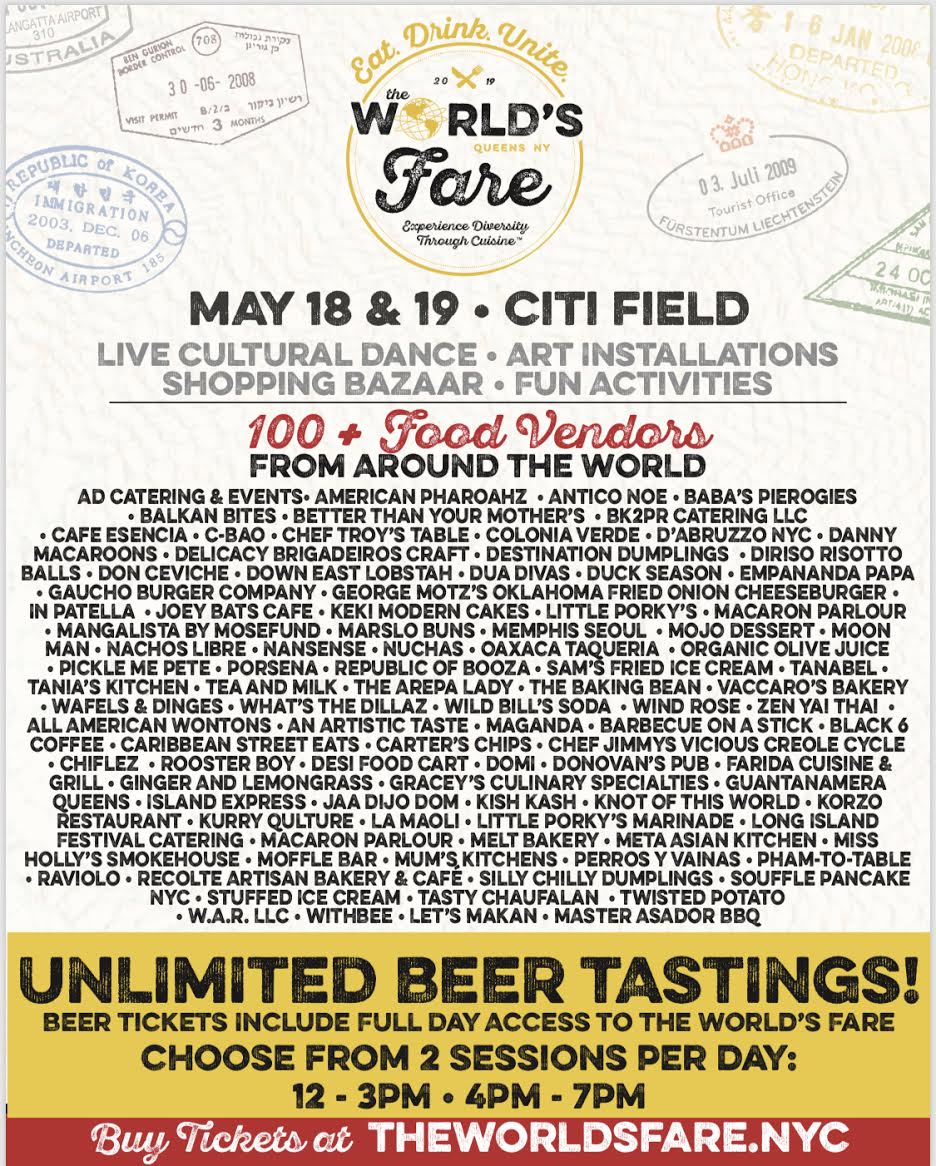 #foodcurated #eatmorestories #theworldsfare