Now, I normally wouldn't post something like this on my website, especially since I'm a lover and supporter of local foods and small batch food artisans. But you see, I'm all about breaking the rules once in awhile, mainly because I'm kinda proud of the man made meat disaster you see before you.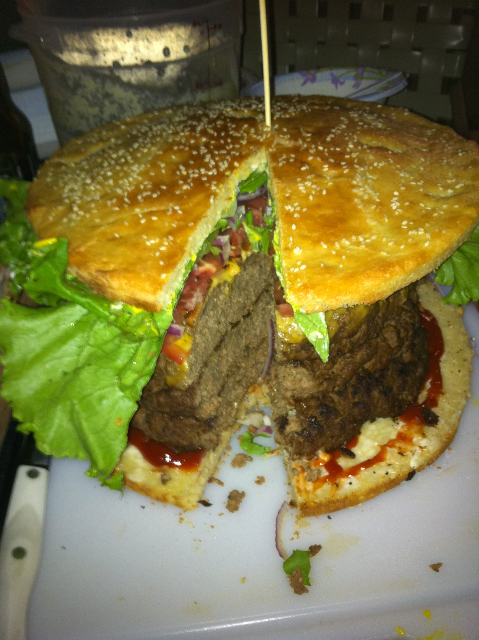 Meet the Fatty Boom Batty Burger a recent weekend creation of my little brother, Neil. A 10-pound, triple-stacked ground beef burger, topped with what looks like a 1/2 bottle each of ketchup/mayo/mustard, crispy bacon, tomato, onion and a tent of lettuce on a homemade 12+ inch sesame seed brioche bun.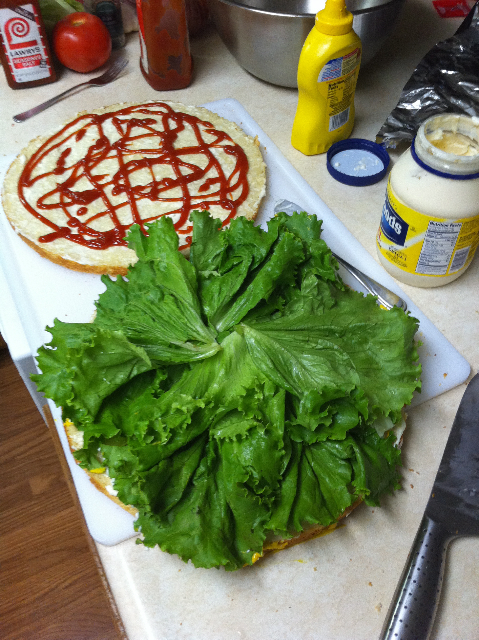 Neil said "It was a bitch to prepare but a hilarious adventure" with three all beef patties "pan seared and finished in the oven. Flipping them was the biggest challenge." (I can't even begin to imagine.)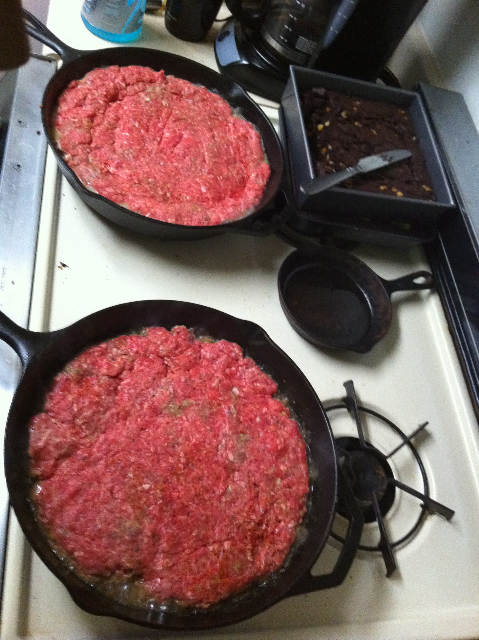 So there you have it, the real reason why This is Why You're Fat exists…because it's totally unnecessary, over-indulgent, totally disgusting, and most times, just a heck of a lot of fun to see if crazy ideas are actually possible. Thanks Neil, I'm proud of you bro… But I plan on trying to top you on this one. Stay tuned.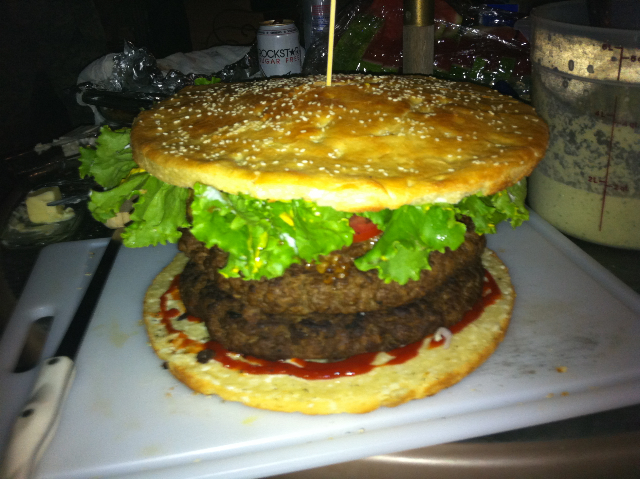 Oh yes, how can I forget. I DID ask him how it tasted, he said, "Well, we had to serve it like cake, but, it tasted pretty awesome."