"We're in New York. We have dirty water dogs. But, I'll be honest, I don't love a boiled hot dog. I'll probably never eat one again."
Meet Josh Sharkey, the co-founder/owner of Bark Hot Dogs, a sustainable fast food restaurant in Park Slope, Brooklyn. Josh believes there are two main aspects to a great hot dog:   1) It's got to have great snap – and great snap comes from great casing. Bark Hot Dogs uses sheep casing. It's all natural and develops that perfect hot dog snap when cooked. 2) You have to use good meat – and good meat comes from good farms. Bark takes pride in sourcing high quality pork products from Heritage Foods USA and all natural beef from Meyer Natural Angus, a certified organic farm in Colorado. To ensure customers can really taste and appreciate the meat that they're eating, they keep meat cuts down to a minimum, using only pork shoulder, pork jowl and beef shoulder to craft their artisan hot dogs. So, as long as you have those two elements, you're guaranteed a great hot dog. Josh is sure of it. But, then again, Josh isn't interested in just a great hot dog, he wants the BEST hot dog, and to get the best hot dog, they use a special, homemade dressing they call: Bark Butter.
Bark Butter is a savory, super smoky, house made lard butter that just so happens to contain lots and lots of smoked pork fat. They coat every hot dog with it, just seconds before placing it into the bun. It's not listed on their menu. They rarely even mention it at the restaurant. But, it's their little trick that puts their hot dogs in another class – that last punch of rich pork flavor that makes you wonder why these hot dogs taste so good.
So, go on then, watch my fun little video and see how the REAL secret to a great hot dog gets crafted! It'll make you want to head to Brooklyn to taste the difference yourself. I highly recommend trying the bacon cheddar dog, the kraut dog, the briny, full of crunch, pickle dog, a side of gravy fries and a chocolate salted caramel shake. Don't be shy with the housemade condiments. And, if you have room, definitely get the pork burger – which, of course, has Bark Butter in it too! Fast food the way fast food should be.
Bark Hot Dogs: 474 Bergen Street, Park Slope, Brooklyn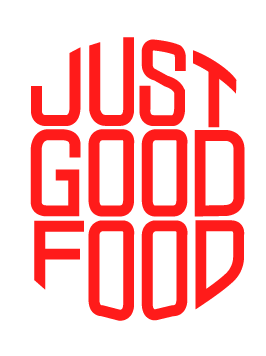 Thanks for watching food. curated.! Happy, snappy eating! And cheers to Josh for living the American Dream (wink, wink).