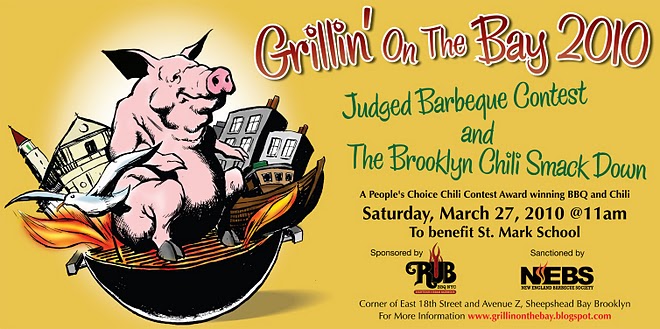 Grillin' on the Bay and The Brooklyn Chili Smack Down March 27th, Sheepshead Bay, Brooklyn, Corner of East 18th Street and Avenue Z.
Over 25+ BBQ Entrants
+ $10 All the Chili you can eat – until it runs out!
Food Available starting at Noon — Chili Tasting begins at 1:00PM
BBQ, Beer, non-alcoholic beverages and other food stuff available for purchase!