Thick, Roasted Tomato & Harissa Soup Recipe
Prep Time
30
minutes
Cook Time
45
minutes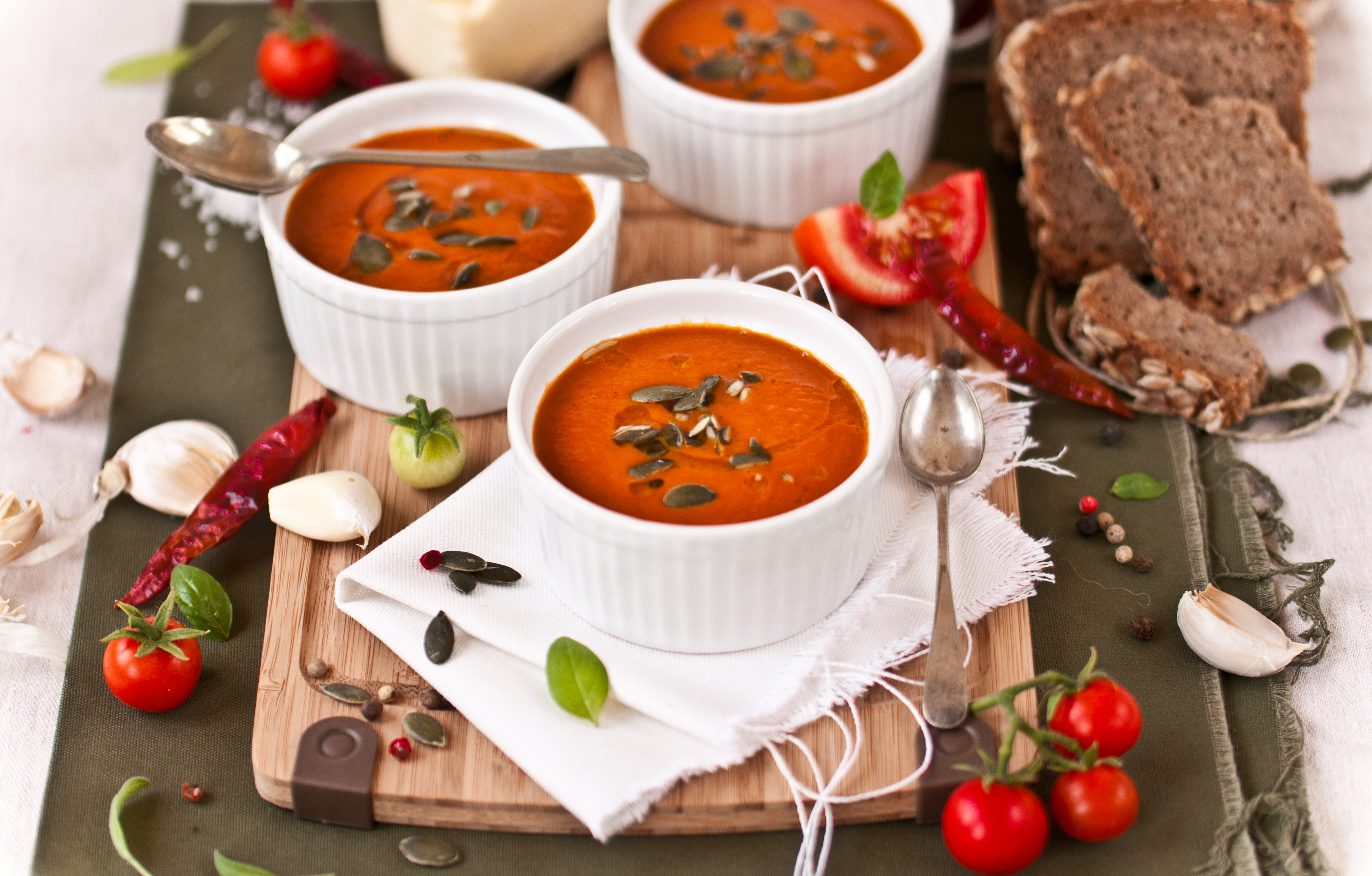 When tomato season is at its peak, we want nothing more than heaping spoonfuls of this addictive roasted tomato soup. Trust us, adding a few tablespoons of NYShuk Harissa takes the tomatoes to exciting new levels, adding a sweetness and warm chili heat to every bite. Just heavenly. Serve it alongside warm crusty bread...and summer bliss is yours.
Ingredients
Instructions
Preheat oven to 475 degrees. Remove the seeds from the red peppers and roughly chop the peppers, tomatoes and onions. 

In a large mixing bowl, mix the above ingredients with the garlic cloves, olive oil, sage, thyme and sprinkle the kosher salt. Divide everything between 2 baking trays and roast for 90 minutes in the oven. When done, let the mixture cool for 30 minutes.

Transfer to a deep pot and add the honey, boiling water, heavy cream, salt, crushed white pepper and NYShuk harissa. Blend the mixture using a hand blender. Once you get a smooth consistency, Strain through a fine sieve.

*I prefer my soup on the thicker side, if you don't, add more water and cream if necessary, according to your preferred consistency. Finally, add salt & pepper to taste.
Notes
When serving the soup, why not add a little wow factor: simply drizzle olive oil on top, sprinkle a few roasted pumpkin seeds and serve with that warm crusty bread.
Hope you enjoy this recipe from NYShuk Harissa. Let us know what you think!