The Healthy Apple's Sweet Potato Buddha Bowl
Prep Time
20
minutes
Cook Time
50
minutes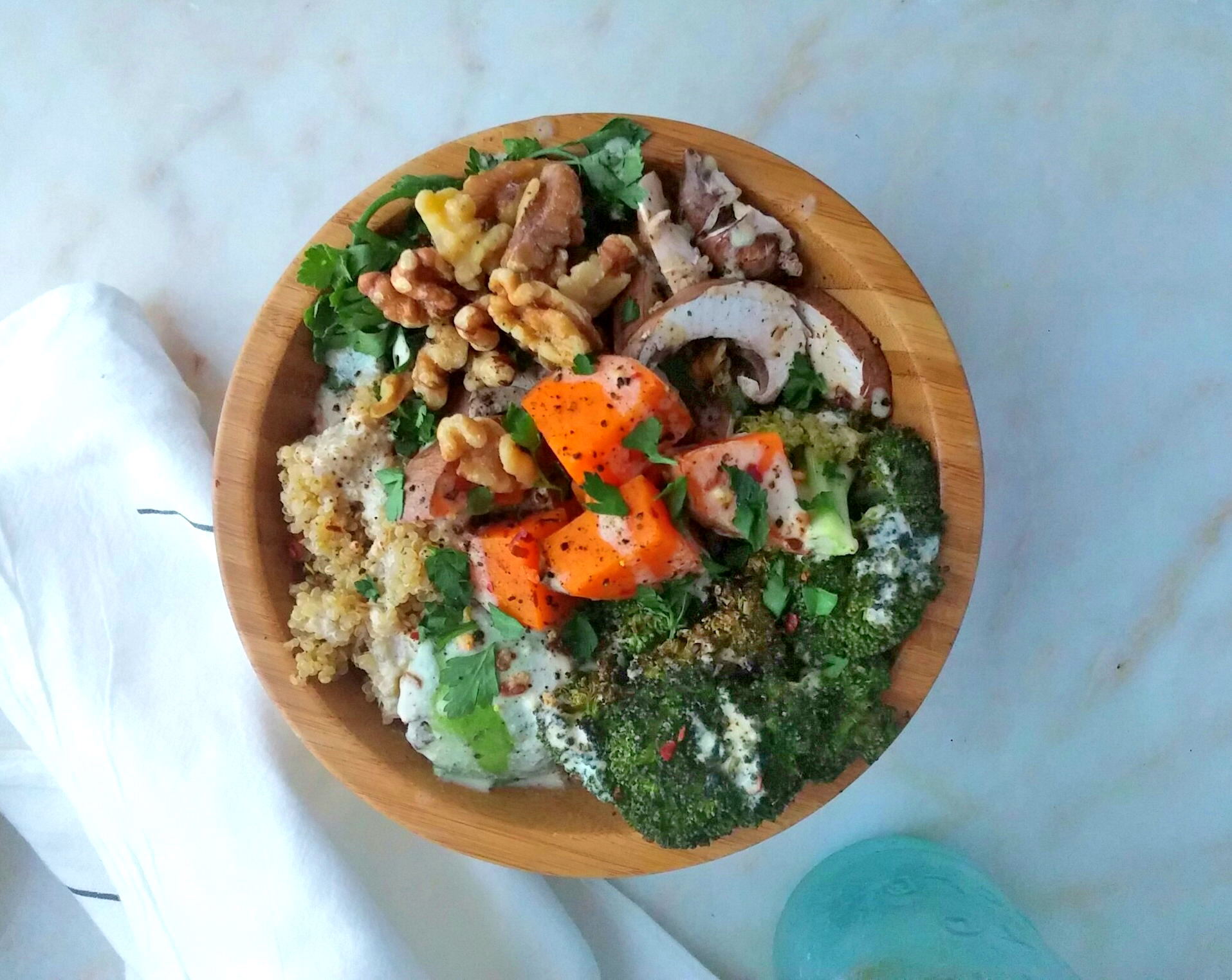 Amie Valpone came up with this light and lively recipe when she was feeling deprived of delicious eats, after being diagnosed with PCOS and cutting out processed salad dressings from her diet. After whipping up a variety of dressings from avocado, hummus and coconut milk, Amie perfected this tasty gem for her clean-eating website, The Healthy Apple and shared it with us! This recipe is just the thing you need for a weeknight meal or a weekend lunch; it's filling, full of fiber and lots of protein and healthy fats to keep you satisfied and happy. Anyone will enjoy this bright, beautiful, healthy dressing! Dig in!
Ingredients
Instructions
Preheat the oven to 400 degrees F.

Pierce the sweet potatoes with a fork to create small holes. Prepare the sweet potatoes on a rimmed baking sheet and set aside.

Prepare the broccoli florets on a separate rimmed baking sheet; drizzle with the oil, salt and pepper.

Roast the sweet potatoes and broccoli for 30-­40 minutes or until very tender. Remove from the oven; set aside to cool then set aside. Cut the sweet potatoes into 1⁄2 inch­ 1 inch chunks.

In a small bowl, scoop the coconut cream out of the refrigerated can. Add in 2 Tbsp. of the water remaining in the can and whisk together until it's smooth. Add more coconut water if needed. Add apple cider vinegar, basil, sea salt and pepper, to taste. Place in the fridge for 1 hour before serving then whisk again.

Meanwhile, cook the quinoa according to the package directions.

In a large bowl, combine the cooked sweet potatoes, broccoli, quinoa, mushrooms, cilantro and walnuts. Season to taste with salt and pepper. Add crushed red pepper to taste and serve.
Notes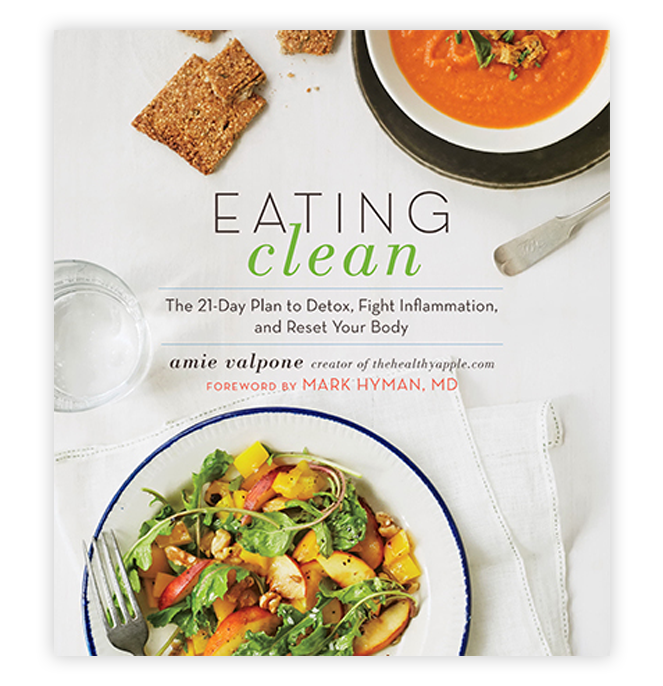 Drizzle this addictive dressing over this rustic sweet potato bowl or on any salad of your choosing!!! Serve as a salad course with your meal or have it on its own for a delicious and healthy anytime snack!
Try this recipe from our good friend, Amie Valpone, The Healthy Apple! Have fun and eat well!!