The Healthy Apple's Green Bean Buddha Bowl with Tahini Drizzle
Prep Time
20
minutes
Cook Time
50
minutes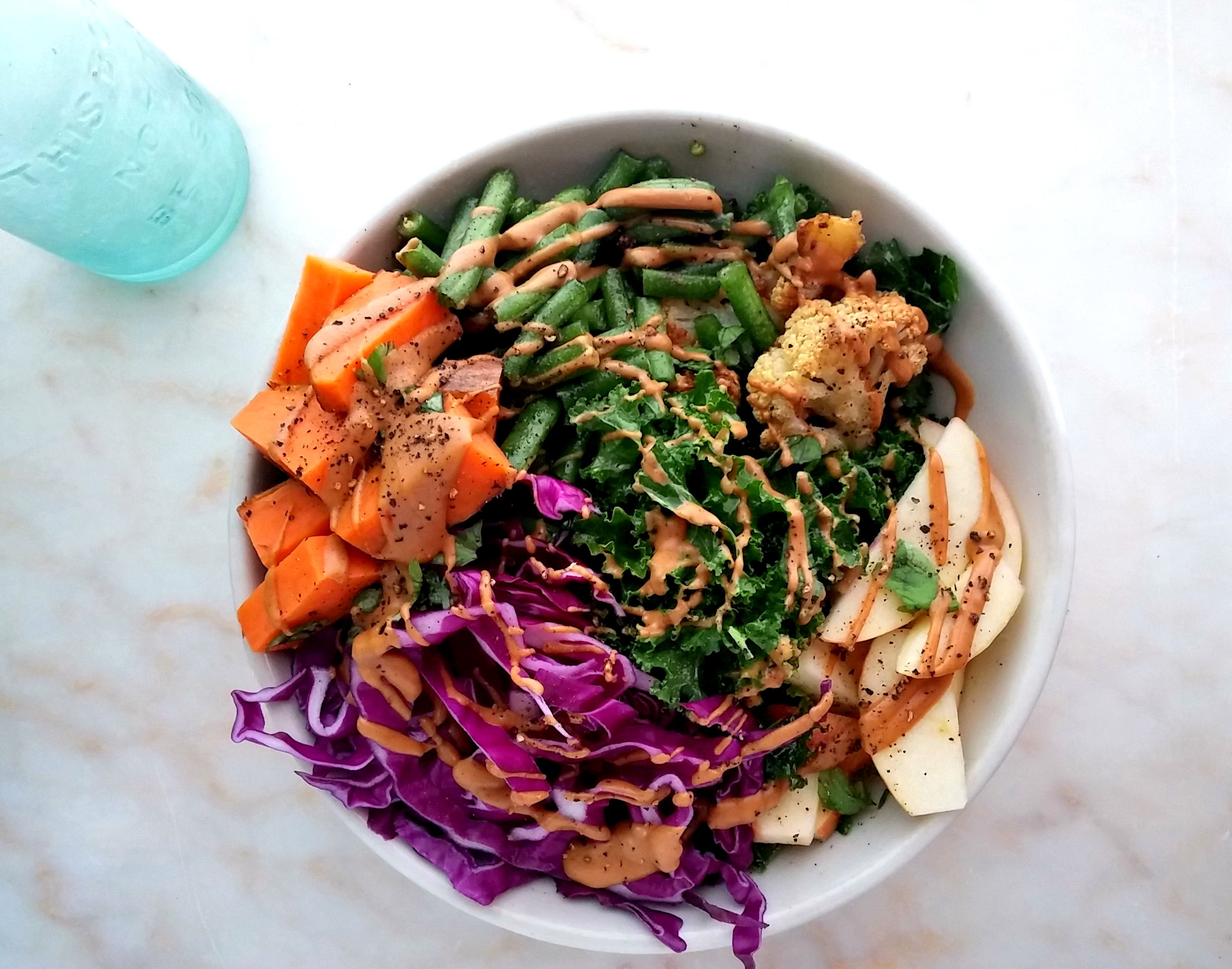 Whether you're on a super-restrictive diet or just feeling a little grey, this fresh and fragrant dish will add some much needed color to your life! Amie Valpone, of The Healthy Apple, whipped up this creative recipe when she was battling chronic illness. Make this and see how fun it can be to eat clean!
Ingredients
Instructions
Preheat the oven to 400 degrees F. Pierce the potatoes with a fork to create small holes. Prepare the sweet potatoes on a rimmed baking sheet and set aside.

Prepare the cauliflower florets on a separate rimmed baking sheet; drizzle with 1 Tbsp. of the oil, salt and pepper.

Roast the potatoes and cauliflower for 30­-40 minutes or until very tender. Remove from the oven; set aside to cool then set aside. Cut the sweet potatoes into 1⁄2 inch­1 inch chunks.

Meanwhile, steam the green beans on the stove top.

In a large bowl, massage the kale with the remaining 1 Tbsp. oil until the leaves are tender and dark green.

In a large bowl, combine the potatoes, cauliflower, green beans, cabbage, kale and apples. Drizzle with the tahini and lemon juice. Garnish with the lemon zest and parsley and season to taste with salt and pepper. Serve.
Notes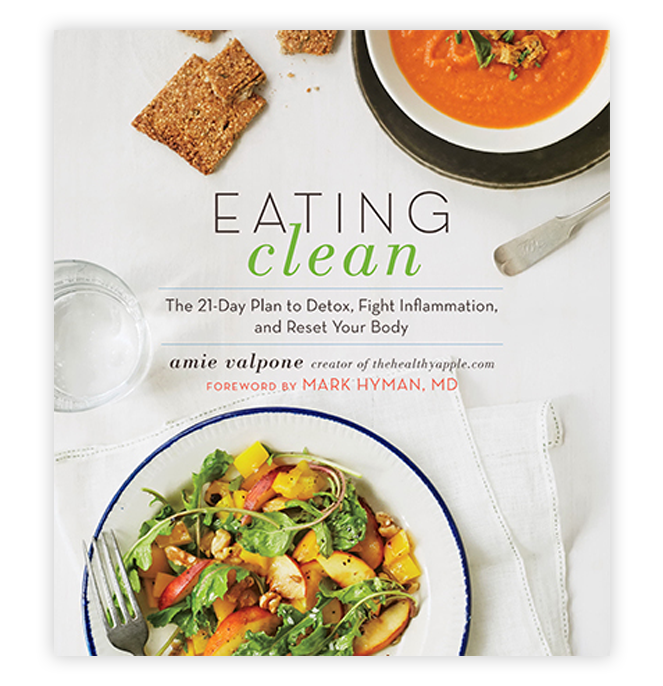 Even a steady diet of Kale can be unhealthy, which is why it's so important to focus on the mind­body connection and have fun in your kitchen. This is just the recipe to get you started!
Try this recipe and if you love it like I do, pick up Amie Valpone's inspiring Eating Clean, check out The Healthy Apple and learn how to make a veritable cornucopia of Healthy Eats! YUM!!!