"Plants was it. Plants was always it. It's a mission that chooses you." – Adriana Ayales, Anima Mundi
Meet Adriana Ayales, the founder and owner of Anima Mundi Herbals, a farm to pharmacy Brooklyn apothecary specializing in the ancient traditions of healing through sacred plants. Ever since she was a teenager, Adriana felt called to plants. Her dreams and intuitive visions would show her working closely with Mother Nature, healing people in need. With time, the vivid dreams only became more constant, urging her towards a vocation involving plant medicine, messages she could not ignore. So, with a boost of encouragement from her grandmother, Adriana leaned into her calling, foraging the rainforests with her grandmother as her teacher, learning to use and identify ancestral plant materials to create healing recipes. Since then, Adriana has adopted more professional studies, traveling around the world to research plants and their effects on people.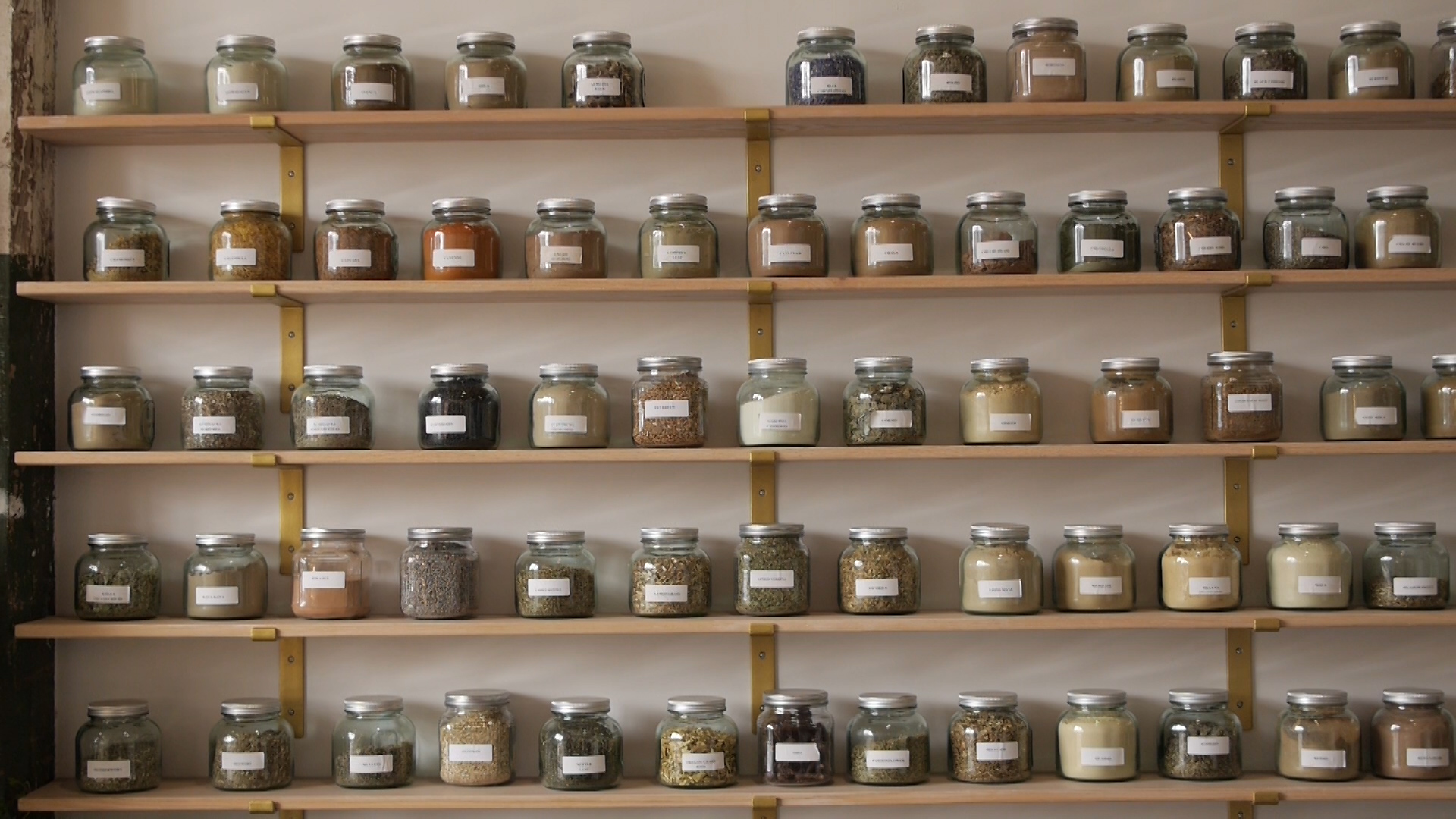 For the past 15+ years, she's worked with reputable herbalists, holistic clinics, and plant medicine schools to immerse herself in the deep knowledge of plants, becoming an expert herself. Now with her own apothecary Anima Mundi, Adriana's time-tested formulas, tonics and medicinal tinctures are available to the masses. Inside and online, Anima Mundi carries natural treatments and adaptogens for stress, anxiety, skin conditions, detox, relaxation, insomnia, and pain relief, to name a few. She even has a euphoric elixir for happiness! "And they work," Adriana proudly explains.
The Importance of a Plant Medicine Guide
Interestingly enough, Adriana doesn't like to label herself as a healer. To her, it's a title she does not seek nor likes to use. She believes that "healer" is a term that's over-marketed and many times, misrepresented or unearned within the wellness industry. Her goal is to make the experience less about her and more about empowering individuals. She wants people to visit Anima Mundi to learn to heal themselves, seeing her role more as a teacher or a guide: someone who can translate the vast plant medicine literature to something easy to digest and understand.
The discipline can be overwhelming. From experience, Adriana knows there are always more tools to learn, and more plant treatments being discovered every day. For this reason, she emphasizes the importance of having a trust-worthy guide. A good guide will know what plants interact well together for one's particular mind/body constitution, and which plants one should avoid. All in all, healing can occur a lot faster by avoiding missteps. In fact, the less self-medicating, the more guidance, the better the results.
An Emphasis on Sustainable Sourcing
One area of Adriana's work she is most proud of is her sourcing. Anima Mundi goes out of its way to locate small farms and indigenous communities throughout the world who wild-harvest, wild-craft or grow medicinal plants sustainably. There are a lot of bad practices happening around mass-produced, medicinal ingredients. For instance, many farms use pesticides to meet the demand for the growing wellness industry, ingredients you don't want going into your body if you're trying to heal. By using Anima Mundi's products you can ensure you're supporting the right stewards of Mother Nature, people who do not aim to destroy our precious ecosystems but to maintain them. It is this holistic mission that truly sets Adriana apart from many businesses out there.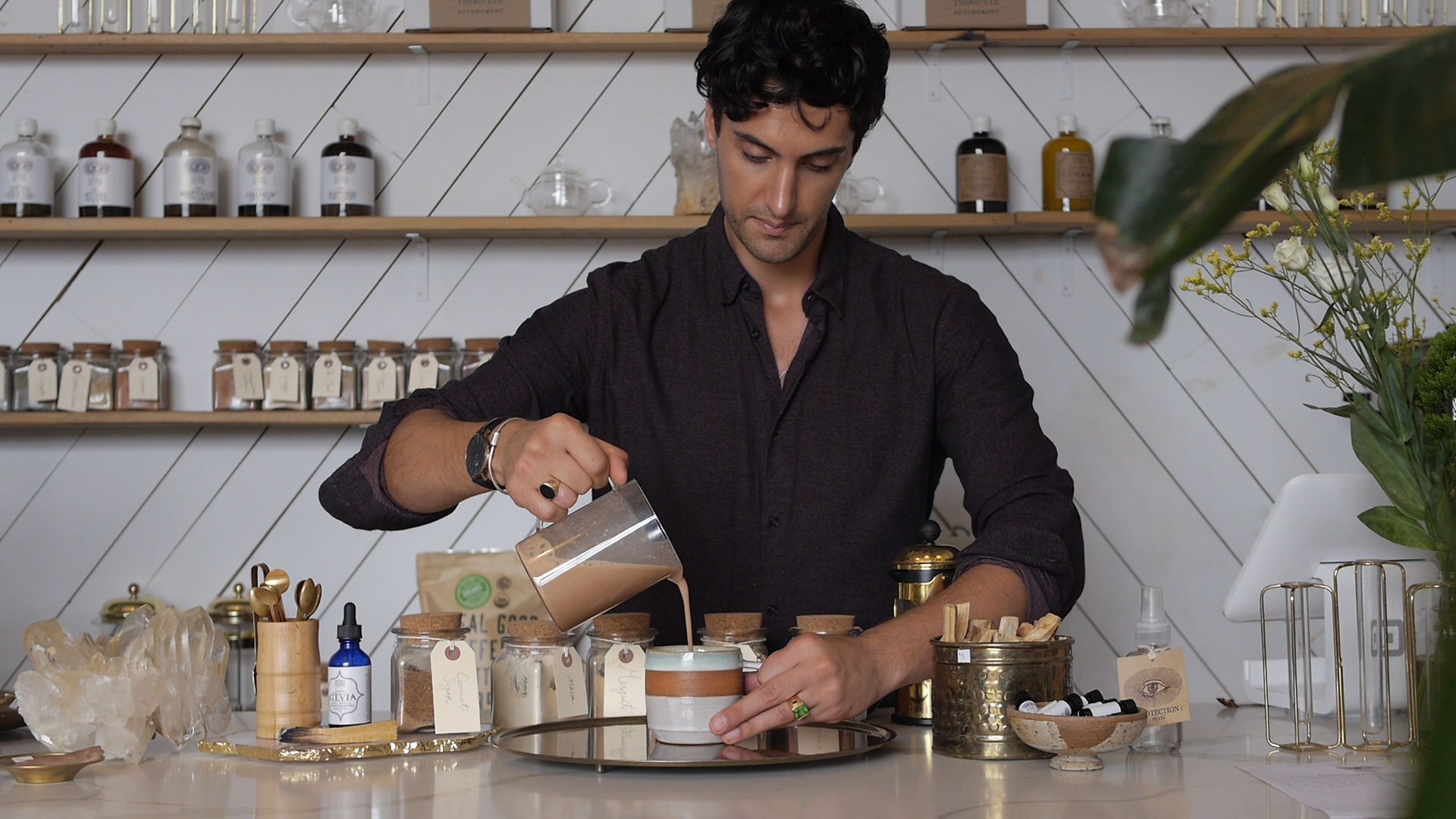 "The herbs know what to do with you."
The Healing Process
Overall, the healing process is a journey, one that does not get solved overnight. It's about striking the right balance between natural medicines, diet, meditation, physical activity, and one's emotional state. Keep in mind, these practices will shift too, depending on the seasons, the social climate, life's demands and age. By working with Adriana, you can empower yourself to navigate these changes, on the cellular level, from plants.
Anima Mundi's best advice for when to seek help: "Go when you are feeling good."  We often only treat ourselves at our lowest, when the suffering has become too much. However, when your guide can see you at your best, they can teach you how to maintain that happiness, even show you how to take it further. In my opinion, it might seem counter-intuitive to Western medicine, but maintaining happiness is a habit I think we should all get behind!
Thanks so much for watching food. curated.! Enjoy Adriana's story. Happy healing! xxSkeeter
#eatmorestories